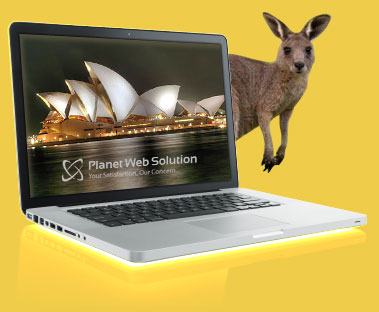 Planet Web solution is pleased to announce its latest venture in Australia. With this, we have achieved a milestone for further accretion of our company. Planet Web has always been a leading figure in Jaipur's Web development and Internet marketing arena and by enhancing its reach to Australia it has proved its mettle.
CEO of Planet Web Solution, Nilesh Kothari quoted "Planet Web has made a name for itself in the domestic market and its' time to serve the Australian market with a taste of Indian flavors pertaining to Expertise and Talent".
Planet Web Solution is popular for its innovative ideas and experience in work culture. It wishes to continue this great work in Australia also. Planet Web is currently offering the following services in Australia:
Web development
CMS development
Internet Marketing
Industry specific Software development
Mobile App Development
With Australia being a growing market for Web development and Internet marketing, Planet Web Solution is hoping for a sustainable growth over there. The future prospect of Planet Web solution in Australia looks very bright considering the enormous amount of quote requests we have been receiving. With this overwhelming response, our confidence has soared to cloud 9 and by following the work ethics prominently, we are even more determined to earn the respect of Australian clients. Planet Web has also launched a web page specifically for Australia that has all the necessary details and company portfolio. This page can be found at www.planetwebsolution.com/australia .
We are sorry that this post was not useful for you!
Let us improve this post!
Tell us how we can improve this post?