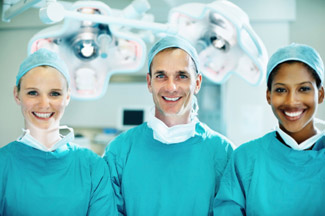 The digital shift over the past few years has moved the healthcare industry online. People are turning to the Internet to research physicians and medical facilities and to seek advice on identifying and treating health issues. This provides opportunity to personalize the delivery of healthcare information and encourage healthier behaviors. So here I am explaining some tips which will be useful to promote health care business online.
Healthcare Business:
Healthcare Business includes diagnostic, preventive, remedial, and therapeutic services such as doctors, nurses, hospitals and other private, public, and voluntary organizations. It also includes medical equipment and pharmaceutical manufacturers and health insurance firms.
In other words we can say that it is a business that provides goods and services for the treatment of patients as a cure and remedy that alleviates pain without curing. According to United Nations International Standard Industrial Classification (ISIC) this sector is basically divided in three parts:
Hospital activities
Medical and dental practice activities
Other human health activities
How Healthcare Business will be Affected without Online Marketing:
I have researched a lot and find some amazing data related to health care online marketing given below:
Around 85% of all patients use the web to search for information about medical treatment and prescriptions all over the world.
35 to 40% people look online for information about hospitals or other medical facilities.
40 to 45% internet users look online for doctors or other professionals.
In US 3 out of 5 adults looks for health information online.
Around 80% women research health topics online.
I think this data is enough to make you understand about how necessary is online presence for healthcare business. The Online marketing not only helps to make your health care business more visible to prospective patients, but it also helpful to convert and capture online traffic to your site.
Key Factors of Online Healthcare Marketing: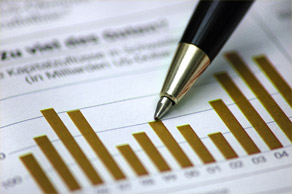 Health care marketing is the promotion of health-related products and services. Health care companies market their products and services through different marketing mediums, like print-, web- and mobile-based channels. But now a day's web marketing is quite popular because each and every day, more and more people use the Web to seek out medical, health and healthcare related information. Here are some key factors which should be taken care of for online promotion of health care business:
Understand Your Users:
Identify your target customer, the person most likely to use your services. There are several question comes in mind like, who are they, what are their needs, what do they know about your business and where do they live? So, it is necessary to immerse in the culture of users to find out the answers of these all questions.
It is important to read and reach to the mind of decision makers or users that what are they looking for? These statics will help to decide the direction in which business should flows.
Be Specific:
Next step should be, to find top searched medical terms, like in a research it has found that 60% people searched about diabetes information per month in USA. If we talk about adults 66% searches for specific disease or medical problem and around 55% people searches medical treatments.
So it is important to search about the areas that people looking for, according to health care business in which you are dealing.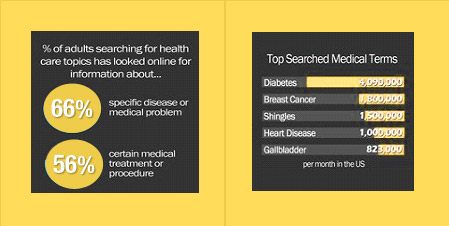 Branding and Messaging:
There are several things should be taken in consideration about optimization of site according to brand and users:
The strong brand image and message is good idea
Make it easy to determine users about our services and why we are different from others?
It will be better if we provide easy and minimal steps to find what they need?
The optimization should be educational and engaging so that people spend some time on site.
On-site Content:
We can't find or provide all information, that user wants, on our site. But, according to market research, some general information for which people looking for are:
Technological breakthrough
Latest research
Medical conditions
First aid advice
Drug information
Statistics
Diseases
Health care reform
Surgical procedures
 Nutrition
These are the common information through which we can drive traffic on site as well as engage user on our site.
Make business Local:
According to Google Venice Update, It has announced that "2012 is the year of local searches". So it will be very helpful to prepare our business for localized search results. Localization of business will help to drive traffic and also helps to make you site visible in you geographical region. Here are some tips:
Use local online listings like Google plus local, yahoo Local, Foursquare and more.
Highlight local relevance in all online content like use region name in titles or body of content.
Keep your address up-to-date and accurate across all listings
Engage in local networking like local events, local news outlets and local blogs.
Social Media Sharing:
Social media is a powerful tool to grow your healthcare business in the long term. Healthcare has been thrust into the public spotlight and social media can provide an effective mechanism for hospitals and healthcare organizations to stay involved in healthcare lawmaking discussion.
In a research, it has been found that hospital's social media (Facebook, Twitter and YouTube) would strongly affect 57% consumer's decision to receive treatment at particular hospital. It isn't only true for hospitals only, but doctors also have their own social network where they share about their experience and advise related to health.

It isn't easy to drive traffic through social media, but social media is the right and easy approach to identify the demand of people. Here are some tips so that you know about how we use social media for healthcare marketing:
Tweet live procedures from operating rooms will help in promotion of hospitals and doctors specialties.
Create sharable content like video, images, infographic and other, because people love to share quality content that provides accurate information.
Invite engagement on Facebook or Google+ through these simple tips:

Ask a question
Have a call to action e.g. 'Like' if you agree with this
Ask people to fill in the blank e.g. The best thing about my weekend was __________(fill in the blank)
Use eye catching photos and images.
Create and write Blogs:
After Google Panda update, it is necessary to create fresh content for your website. So, to write blogs and articles are the right ways to establish you as trusted authority in business. People can build relationships with future clients and it helps to increase the size of website too. The main benefit is Google indexes the fresh content of you blog and increases ranking over time. We can also share news, events and latest medical research that will help to create fresh content regularly on blog.
Customer Reviews:
Websites visitors love to read positive experiences about doctors or hospitals services. So, it would be great for healthcare business marketing to post the patients reviews as testimonial on site. You should encourage people to write about services, what they like or dislike and we can say that overall experience in that particular hospital. Now day's reviews are the best and inexpensive tool to attract patients and mark online presence.
What We Can Do Apart from SEO:
As everyone uses SEO tactics show people online about their services and facilities, but here are some other techniques apart from SEO that people can use to solidify their online presence: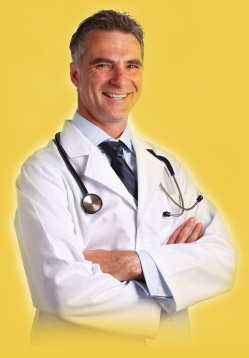 Send Newsletters:
Newsletters are the part of Email marketing. It is a great way for health care companies to connect with their audiences. In this, we design and create an attractive email or print-based newsletter that includes information about the benefits of customers. For example, if you are a dentist, you can send a monthly newsletter to all your patients that include tips for healthy teeth, nutrition and regular brushing.
Create Search Engine marketing ads:
Search engine marketing (SEM) is creating certain ads that appear on search engine pages when people search for specific key words.
First identify keywords that customers looking for and relevant to your services
Attach statements that make customers understand about benefits of our services
Lastly call of action that you want to customer do after watching ads.
The headline and description of ads should be eye catching and simple so it attracts more customers.
Paid video consultation:
Now days, people are looking for video consultation so that they would be able to consult their problem at home without going to hospitals. So it has also increased the popularity of online consultation for health related problems. Video conferencing and consultation give people great relief from taking appointments and visit doctors regularly. It is also a great way to increase traffic and online appearance through paid video consultation.
Conclusion:
Today anybody looking for professional consultation or treatment or healthcare information is searching online to find out local providers of the services. This means, it has become increasingly important to look out for comprehensive internet marketing strategies to bring their services to their clients in today's competitive healthcare and medical field.
How useful was this post?
Click on a star to rate it!
Average rating
Vote count:
We are sorry that this post was not useful for you!
Let us improve this post!
Thanks for your feedback!