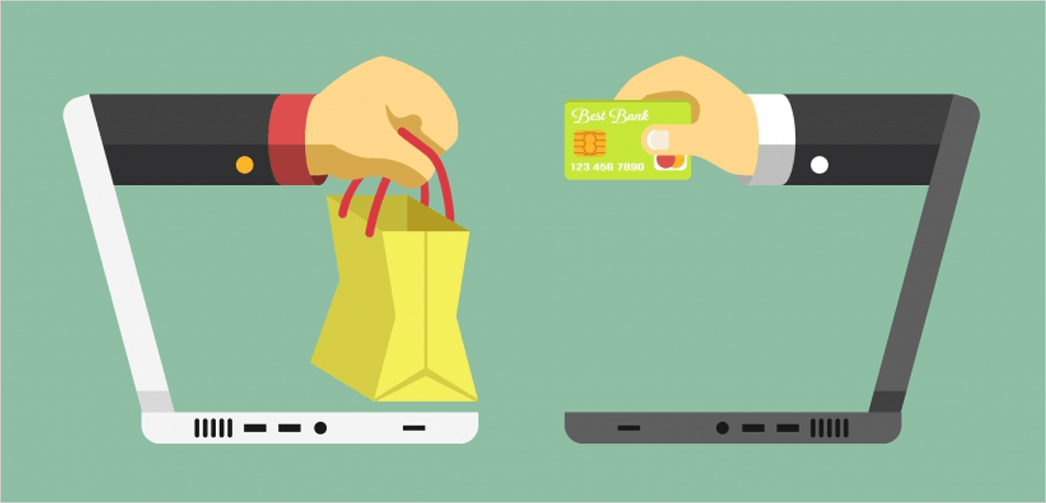 Trading commodities on the internet are pretty common nowadays. In fact, eCommerce is the most economical means of doing business as it reduces labor cost, product promotion cost, and other costs. Therefore, more and more companies are routing their businesses online to grow and succeed.
The total eCommerce retail sales increased to around $347.3 billion in 2015 and the eCommerce economy is expected to continue its upward trajectory and rapid growth in the coming years.
While eCommerce thrift is prepared for significant growth in the coming time, it is important to understand the nuances of doing business online to maximize the presence of your business for a successful application.
No matter what business you own, setting up an eCommerce website requires planning and smart work — right from deciding what products to sell to choosing the right platform. Here are a few secrets to run a successful eCommerce business.
1. Showcase your Ecommerce Website Right: Be it any business, your attitude makes all the difference!
Therefore, to make your eCommerce business successful, it is important that you treat your business as if it is already flourishing. Run your eCommerce business with same respect and dedication as you do with your offline business. Realize that you can create even greater wealth by focusing on the ongoing growth of your business. This apart, usually one of the biggest mistake that most budding entrepreneurs do is they rush to launch their Ecommerce website without working on some considerable things like SEO and Social Media. Doing so will not create a good impression on the consumers. It is always best to be prepared and then make an entry. Also, invest in testing and analytics before and after launching your e-commerce business. This will showcase your Ecommerce Website in the right manner.
2. Precise software for e-store: Find the correct software for your business. Being an entrepreneur, it is important to have an in-depth knowledge of the market and foresee the problems that might affect your business in near future. For e-store owners, the most common thing they have to keep evaluating is software as it is a foundation for any operation. Be it software for security, marketing tools, payment issues or other factors, it is necessary to find the right eCommerce software that your website can rely on. Ideal e-commerce software needs to be accessible, safe, customer friendly and should have a solid set of conversion and marketing devices. But before you find the right software, be clear about your software requirements, identify your challenges and find the exact software tool as per your requirement.
3. Know your target customer: It is no secret that customer is a king, for he can make or break your business! Always remember, satisfied customers are the silent brand ambassador of your business. They add credibility to your business by posting positive comments, testimonials, and feedback on your Ecommerce website. However, many e-store owners do not take their customers seriously and, therefore, are not able to sustain in the long run. A smart entrepreneur always knows his target audience. The key to knowing your customer is to think like just them while evaluating and analyzing your Ecommerce website. Determine who your target customers are understand their needs, take their feedbacks seriously and follow their pattern of purchase. Since an e-commerce business has the limitation to let their customers touch, feel and smell the product before buying, it becomes even more necessary for the e-store owner to win the attention and trust of the customers. The best way to do so is by offering proper pricing, giving discounts & free shipping services as well as making checkout process easy.
4. Be social, go mobile: Social media is the heartbeat for any business. With people going social online 24×7 from their laptops and mobile devices, it has become a compulsion for businesses to stay active on social media as it helps in building the relationship with customers and gain more followers. Social media increases your reach to a wider audience and also boosts traffic and sales. You can do so by incorporating social media elements in your eCommerce website. Elements such as product reviews and testimonials follow buttons and even social login options all help the conversion funnel. Create quality content for social media and your blog. Also, considering a number of time people spend on their mobile devices, it is crucial that your eCommerce website is optimized for mobile devices like cellphones and tablets. If you do not do so, your business may become irrelevant in few years.
Ultimately, no matter what, never stop evolving because technology, trends, and customer tastes will keep on changing as so must your website if you want to succeed in such a variable market. With this in mind, your business will grow to whatever level you see fit.
Need Ecommerce Solutions? We are ready to help! Contact us today to discuss your requirements!
How useful was this post?
Click on a star to rate it!
Average rating
Vote count:
We are sorry that this post was not useful for you!
Let us improve this post!
Thanks for your feedback!