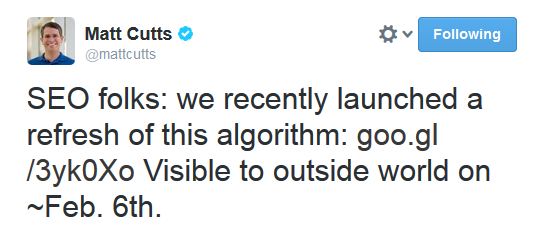 Google's Matt Cutts yesterday tweeted that they have released the refresh to Page Layout Update. A.k.a Top Heavy algorithm, it hit those sites which contain too much ads above the fold.
When first version of update was released on 19th Jan, 2012 Matt stated – "Overall, our advice for publishers continues to be to focus on delivering the best possible user experience on your websites and not to focus on specific algorithm tweaks. This change is just one of the over 500 improvements we expect to roll out to search this year".
Recovery process:
Matt said that if you think that your site has been hit by the update, remove the ads above the fold and we will remove your site from penalty after the re-crawl however re-crawl process may take weeks to complete.
So if you are not placing too many ads above the fold (if you can identify what is actual above the fold is), you shouldn't worry about this refresh. But if you do, consider removing the ads above the fold.
We are sorry that this post was not useful for you!
Let us improve this post!
Tell us how we can improve this post?