Planet Web Solutions Pvt. Ltd. Recognized as a Top-10 E-Commerce Developer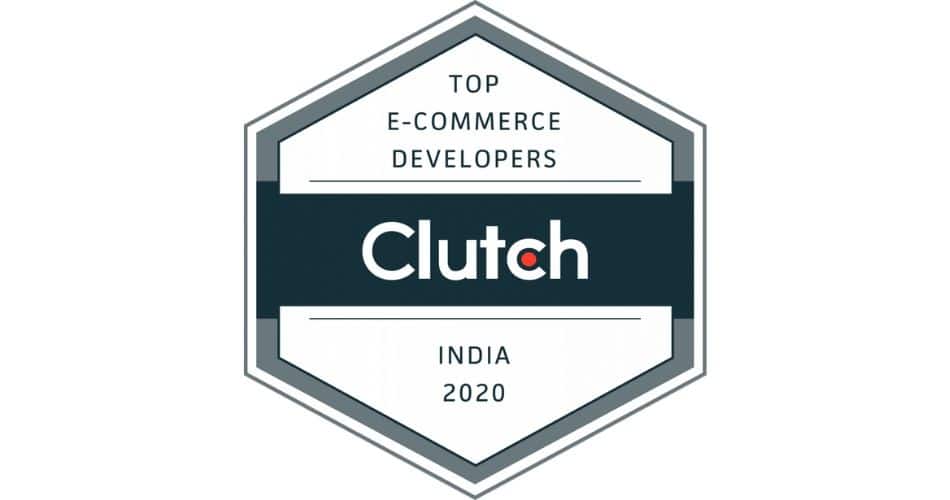 At Planet Web Solutions, we know well how hard it is to run an e-commerce business. It really comes down to attracting the right customers to your offerings at the right time. Everything from PPC to SEO to even a solid website design plays a factor in your success — or failure. How do you find the things that work without trying everything that doesn't?
That's where an end-to-end e-commerce expert like Planet Web Solutions comes in. Our eCommerce expertise is not just in developing high-performance, scalable eCommerce websites, but also in managing and maintaining operational & growing eCommerce platforms. The eCommerce development and maintenance might seem the same to most people, but actually requires a different set of expertise. Planet Web Solution's eCommerce management team's expertise comes from extensive experience in overseeing high-performance online businesses over the past decade. Every eCommerce website manager/owner knows from the growing-pains that it makes the critical difference to have their eCommerce-platforms maintained by a proven eCommerce management & maintenance team.
. @planetwebsol recognized as a Top 10 E-Commerce Developer on @clutch_co. | https://t.co/ylFn57Y9uW

— The Clutch Collective (@Clutch_Collect) March 18, 2020
Insight into eCommerce Maintenance expertise: With 15 years of hand-on eCommerce development and management experience, we are well-equipped to manage and maintain eCommerce websites built with top web development platforms like Magento, Shopify, and Woocommerce.
Our eCommerce Management team gives utmost importance to 'security optimization' which covers the below activities:
Regular security keys update
Malware-scans
Scan plugins/apps and website theme's vulnerability
Spam protection measures like integrating Google ReCaptcha and using SMTP for sending emails.
Blacklist monitoring
Enforce 2-factor authentication and more.
The seamless functioning of the eCommerce website demands closely-monitored maintenance, and we ensure being proactive in taking core updates of different website development platforms, plugins, apps, and extensions. Ecommerce maintenance services include:
Scanning client's websites with antivirus tools
DevOps, System Administration. Ensuring compatibility of plugins/packages.
Regularly taking website's backup.
Monitoring and suggesting the best possible enhancements
Data Optimization.
Order processing tests.
Clearing logs and junk files.
Troubleshooting server issues.
Resolving website hacking issues.
That's why we're proud to announce that we've been named one of the leading e-commerce developers in India according to Clutch. We're ranked among the top 10 out of over 2,200 eCommerce specialisation agencies — not a small feat!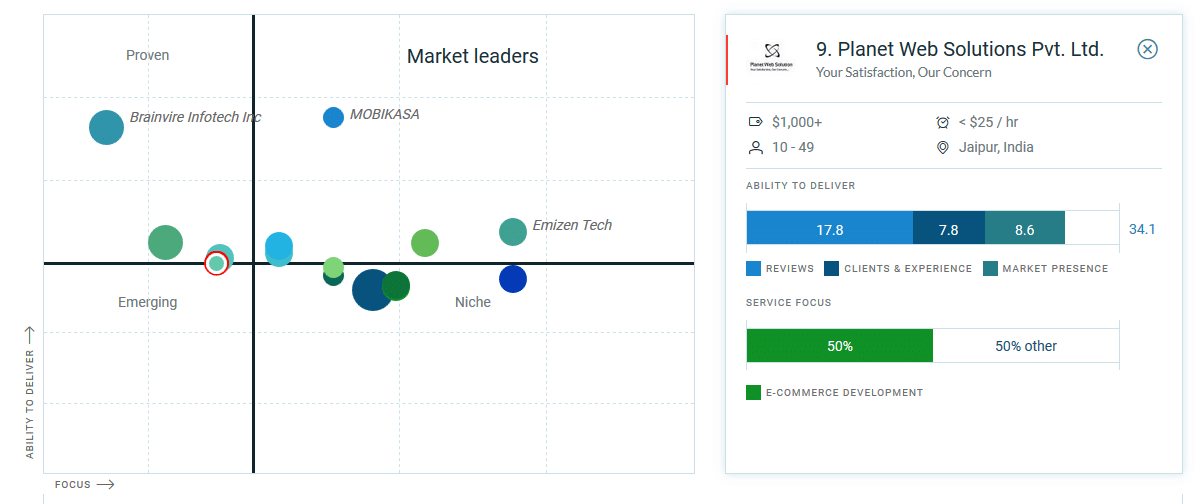 Clutch.co is Washington, D.C.-based market research firm widely trusted for stringently ranking B2B service providers around the world on data-driven methodology that prioritizes the most important metric for any business: how the customers feels about working with you. The platform's team of analysts collect detailed and verified Client-reviews, to assess the quality of deliverables, team timeliness, effective communication, reliability and more.
This recognition means that our own customers think we're a highly reliable & capable end-to-end eCommerce services team, to depend on for all things ecommerce!
"Enthused yet again at this latest Clutch recognition after being ranked among Top Global Ecommerce Development Companies 3 years in a row! Thankful to all eCommerce Clients, for continuing to invest their trust in us." — Ripudaman Singh, Head of Growth, Planet Web Solutions
Ready to jumpstart your e-commerce business? Talk to one of our experts today!
We are sorry that this post was not useful for you!
Let us improve this post!
Tell us how we can improve this post?