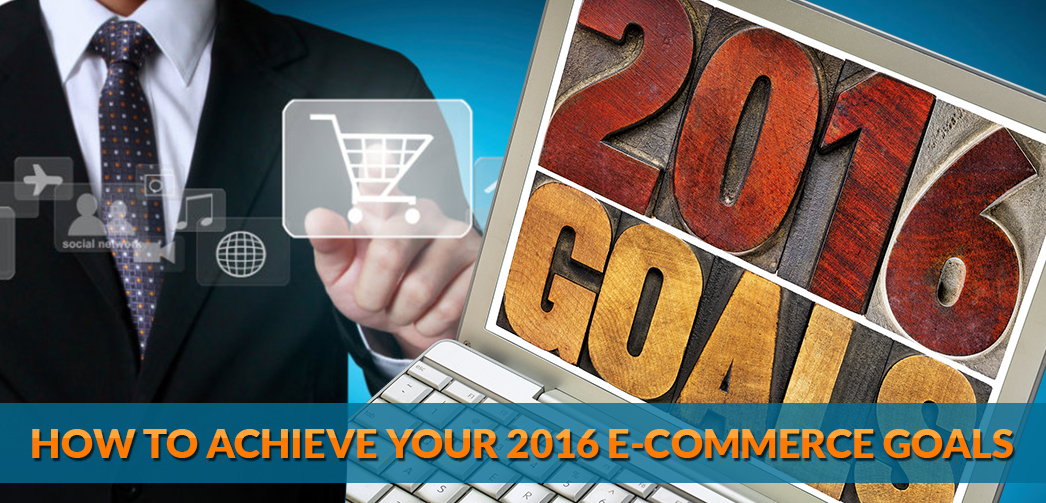 Despite being in the technology era, many businessmen and retailers still find E-commerce as a relatively new term. Considering the pressure of getting online, in order to increase visibility and sales, retailers may have taken the leap and embraced the new mode of business. However, that does not mean they are aware of the crux of the matter.
Ideally, a well-planned business model has these elements: infrastructure, products, services, customers, mode, sales, and profit. Along with this, a company also requires a well-executed strategy and focused goals on boosting your profit. Set business goals — like how to increase traffic, convert it and retain it — because those goals are what will drive your strategies and business execution.
2015 was a great year for eCommerce retailers and with 2016, already set in, it's time to tie your strategies to measurable goals. Here are a set of essential eCommerce metrics to help hit your goals for 2016:
Increase Visitor Traffic
A visitor traffic on the eCommerce website has the potential to influence the quality and quantity of your business. Therefore, to increase the traffic should be your main goal for the year. However, simply comparing, aggregating and digging into the demographics of your traffic is not enough, it has become necessary to slice and dice your traffic into different segments to increase your business revenue. There are several ways to target traffic to your websites. Here are a few examples of how to segment your traffic for analysis:
1. Evaluate & Convert Traffic: An eCommerce owner can evaluate the success of his promotional campaigns, with the help of the site traffic. Many times there occurs a possibility that you may be receiving international traffic in huge number. This can be known only by evaluating your site traffic.  In this case, it is necessary that your site speaks multiple languages and facilitates multi-currency in order to get the conversion. Further, by evaluating, you can come to know what requires being modified in of your site to better convert visitors into customers. Evaluating the demographics of the traffic helps in converting them into potential buyers. Also, evaluating the traffic will give a good insight into how factors like seasonality and fashion are influencing your business. In such case scenario, you can introduce sales tactics to divert traffic to your site and boost sales during the slowdown.
2. Effective Advertising: For effective advertising like display ads or pay-per-click, traffic should usually be directed to a specially designed landing page for the ad. The traffic should be directed directly towards the particular product pages and not your homepage. This will save the time of visitors and create less friction between product, item cart and final purchase. Such ad pages give a chance to channel visitors towards your website. Effective ads can also help retargeting your customers. Retargeting has become an effective and preferred tool for eCommerce retailers. For, they are focusing on retaining the customers who have already purchased for their sites by trying to gain their attention with new personalized ads offerings, product viewed and discounts.
3. Decrease Bounce Rates: Though your evaluating data reveals that you have good traffic, but the high recoiling rates of visitors may affect your sales. The high bounce rates may indicate that you are losing most of your traffic within the first minute of the customer entering your site. The best way to curb this is to analyze the particular pages where the bounce rates are high and then work on how to improve it. Make relevant changes and see the impact. Sometimes, small fine tuning like a change of design or page layout may also help in boosting your traffic.
Conversion Proportion:
Conversion ratio is the number of visitors who end up buying products from your website. It is your secret tool to success. Therefore, taking care of increasing the conversion is an obvious and important step towards the success of your business. To know how the site is performing, you need to track your site's conversion rate. By knowing the proportion, you can make necessary changes in gaining more targeted traffic.
In places where the traffic ratio shows high, but the conversion is low, the eCommerce owner can resolve the problem by reconsidering the website layout, product page, pricing and even checking the accessibility to product cart and payment. These small changes can dramatically change the conversion ratio by providing your visitors with an optimal experience.
Another way to increase traffic is to keep a track of the conversion ratio from time to time, be it weekly or bi-weekly or even monthly. This practice will help to ascribe conversion rate to your marketing actions and tactics in that particular time frame. This will also help to understand which marketing campaign or aspect was successful in converting visitors into customers.
Maximize Your Reach
One of the many goals for any eCommerce owner would be expansion and reaching out to maximum visitors. Expand your channels to find new customers or explore new branding opportunities for your existing website to create more demand for your products. There are various means to reach out to your potential customers. Be it an increase in the average order value or exploring social media, whatever channel you use to increase your reach should yield results.
1. Average Order Value: Increasing the average order value (AOV) has a direct correlation with the increase in the profit for any eCommerce retailer. AOV offers useful insight into the overall success of your business as well as the value of your customers. A retailer who is able to increase AOV and sells more on every order tends to make more profit overall. Therefore, it would be a smart move to compare your average order value occasionally. This practice will allow you to either increase or decrease the AOV with regards to the update on your website or particular marketing activities.
2. Exploring social platforms: Today the market has gone online. With the majority of the potential buyers spending time on the internet, it is obvious that retailers need to tap them through various social media channels like Facebook, Google and so on. There are several ways of doing so. First, develop a page for your website on Facebook and Google+. Now you can get the attention of the users by engaging them in various social media activities on your page. This will help you connect with the users and even interact with them. Further, you may expand by publishing ads in magazines or newspaper or even hire a brand agency to help you increase your reach.
These are a few suggestion that we think might help to make your year 2016 fruitful. However apart from these goals, there are much more ways to increase traffic and improve conversion ratio. Therefore, use the business model as the frame of reference to measure your risk and the likelihood of success in achieving your goals.  A well planned multi-channel marketing goal is a sure way to success. So, take some time out to set goals in advance to improve your website and be more prepared for the year. Turn to our eCommerce expertise to get your online business to the next level because 2016 is surely going to be another major year for e-commerce businesses!
How useful was this post?
Click on a star to rate it!
Average rating
Vote count:
We are sorry that this post was not useful for you!
Let us improve this post!
Thanks for your feedback!