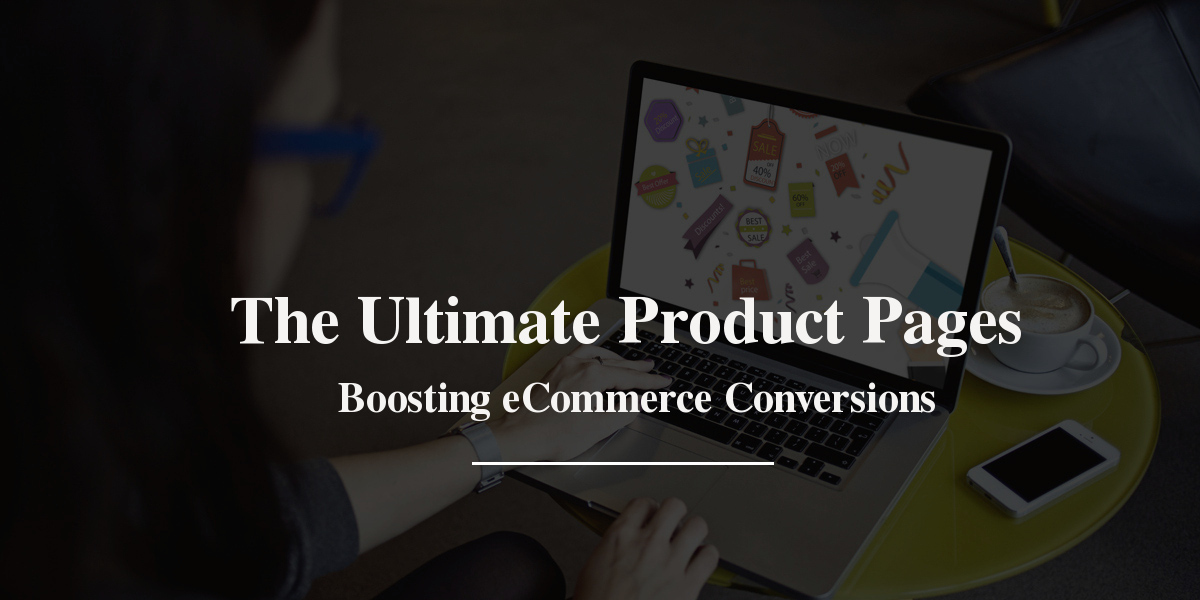 First impression is the last impression… An attractive eCommerce website attracts maximum visitors. Being a businessman, you need to have an awesome product page for a customer to make you any richer.
According to a study, an average website takes about 3 minutes to load, while product pages take twice as long to open. Usually, businesses spend so much time fine-tuning their homepage, but they often forget to well-design the product pages.
Along with a good landing page, it is also essential to appropriately showcase effective product page, as it can either converts visitors into customers or drives them away. A good product page provides information, assurances and motivation to a browser and converts him to become your customer.
For any e-commerce site, your product pages are the moment of truth and for your business, they can either make or mar user experience. Therefore, here are some excellent ways to make to most out of your eCommerce product page and improve the user experience of your product pages.
Large & Excellent Images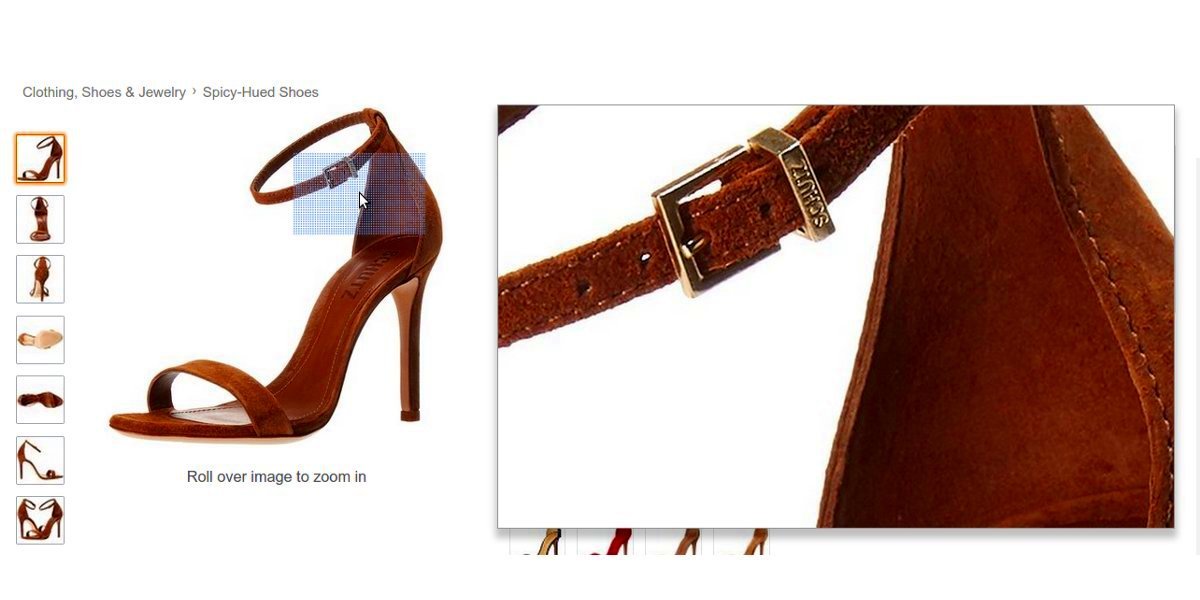 A picture tells a thousand words…this saying goes well with your product page. Images help visitors to imagine what it will be like to own the product. An appealing product image should show the product in detail, consistently and should be enticing enough to lure visitors to buy. Images are logically placed to building confidence in your prospect customers and gives them a strong grasp of what it is they're actually buying.
Therefore, invest in large and high-resolution images, and be sure to highlight and provide access to multiple views and photos in the UI. Product photos, particularly for goods like gadgets, apparel, and home goods, enticing, zoom-able and should be placed above the fold. If possible, do your own product photography of the actual items since most often the images provided by the manufacturers may not be good or large enough. Ideally, your product pages should use both model and pack photographs of the product. Make the best use of the zoom feature on your product page. By using an image zoom feature you can allow customers to view product details while keeping the page design clear and fresh.
A 360-degree spin of the product images is most preferred these days. According to a study, products featured 360-degree views saw conversions increased by 27% as compared to the normal product images.
Conspicuous Call to Action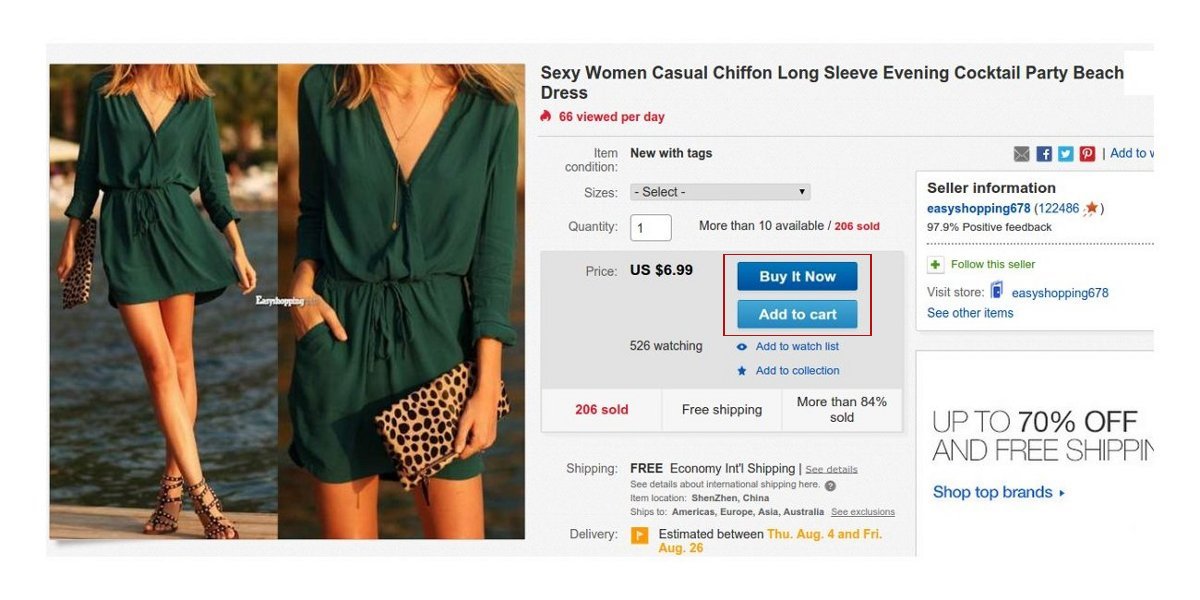 The call to action (CTA) is your front runner button. It could be anything, right from 'add to cart', 'proceed to checkout; or 'buy now' or any other appealing buttons, but it has to be clear, prominent and compelling, so much that a customer is prompted to act. A well-placed call-to-action serves the ultimate purpose of guiding a potential customer to the checkout more quickly and easily.
Build Trust with Trust Insignias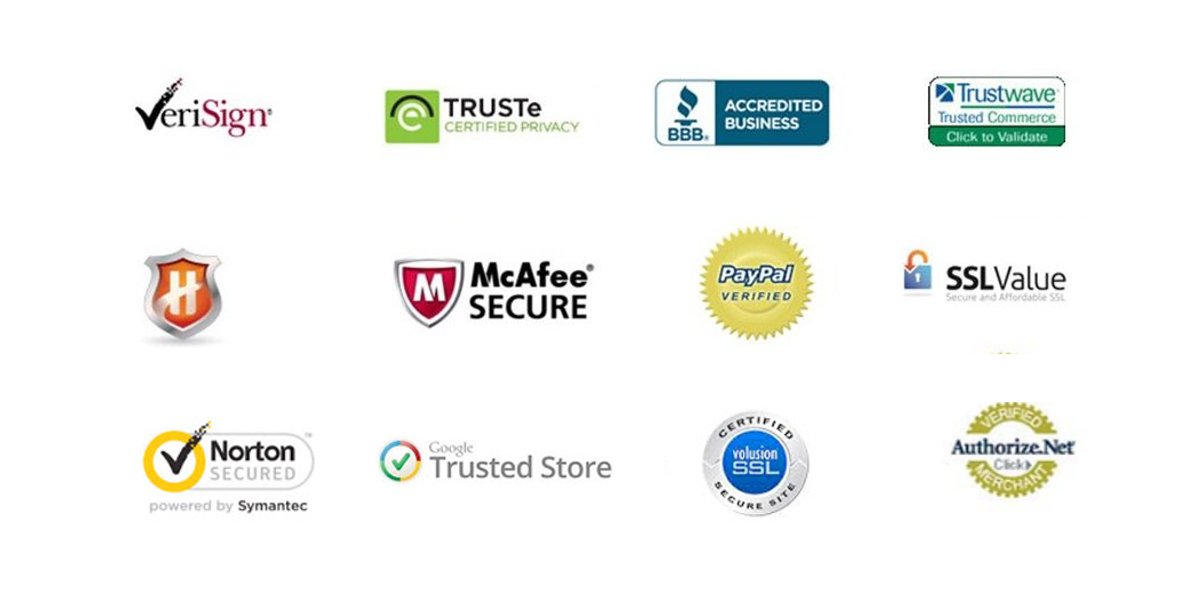 Most often, once a visitor has already made up his mind about the purchase, he will still need a bit of reassurance before purchasing products from a website. The best way to help them decide and buy the product is to provide them with trust badges or guarantee cards or social proofs. All they need is a little reassuring nod before they proceed to checkout stage. Such insignias reassure customers once they feel they've found the right item and leaves no doubts in their minds while to buying.
Build Urgency with Stock Meter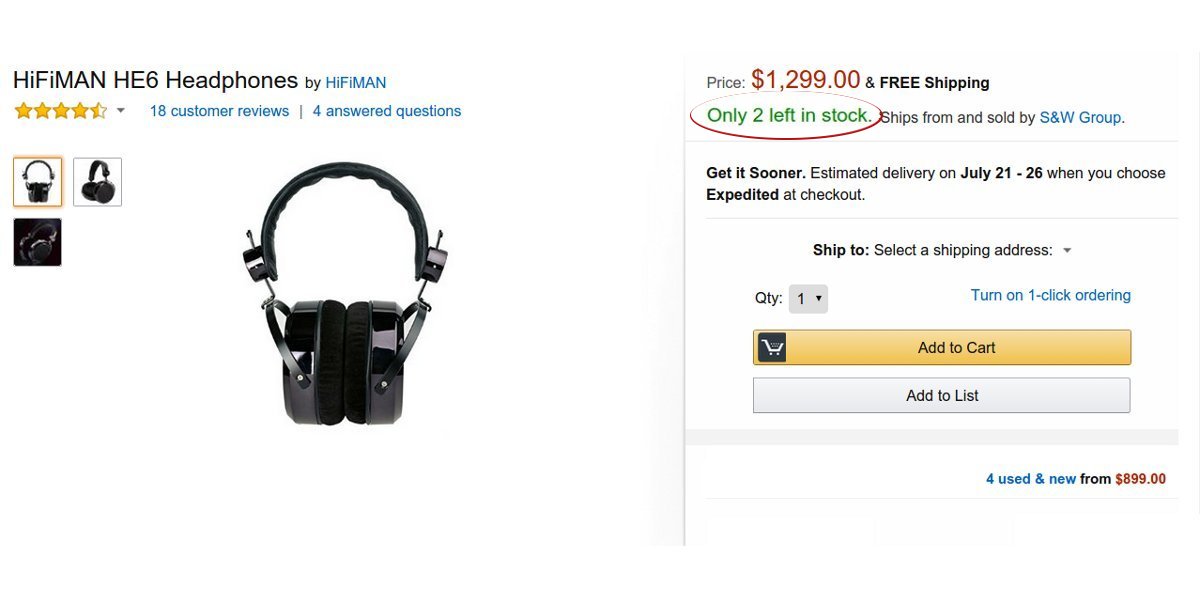 Call it scientific or phycology, people pay more for products that is about to disappear. If you are running low on stock, don't wait till the check-out page to break this news to the customer. Create a sense of urgency for your customers by alerting them when you are running out of stock, as that will make them act immediately. This will prevent them from wasting unnecessary time to mull over the purchase.
This sense of urgency can be communicated with stock meter display like 'the last day of offer', 'last 2 hours' or 'last 3 items in stock' or 'sold out' or 'not-in-stock'. Ideally, it's useful to inform or indicate visitors when you are running low on stock for a particular product. It can be shown by mentioning "only three remaining" beside the product details. This is a great way to encourage customers to buy sooner. Another great way is to make sure to include a kiosk that shows the cut off for same day dispatch or next day delivery somewhere on your website.
Liven Up with Video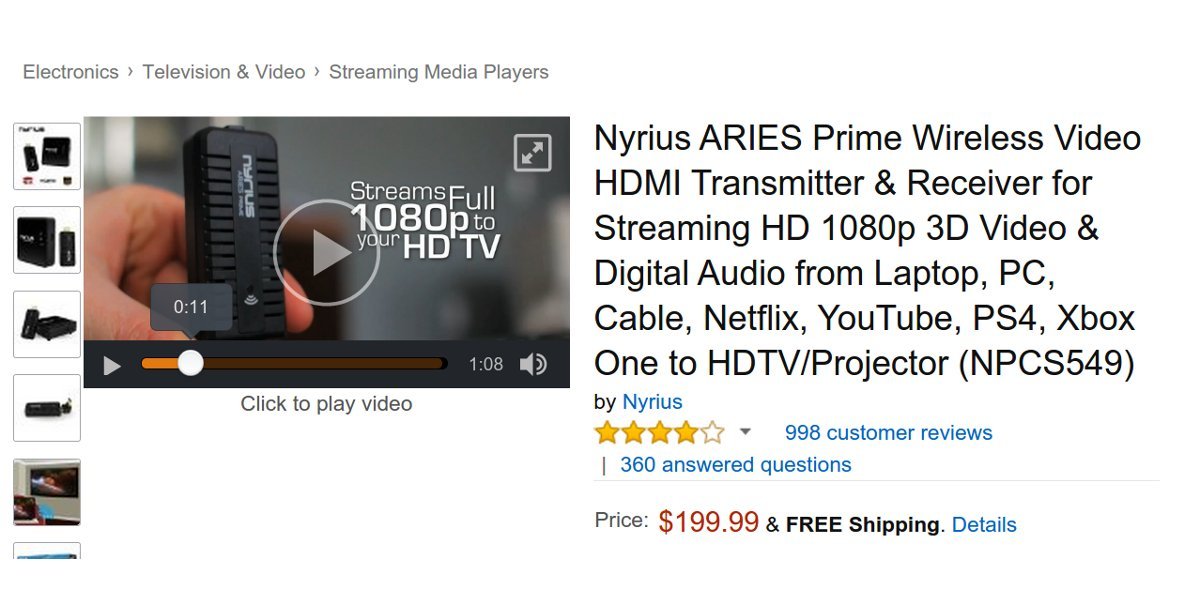 Product videos are one of the least utilized eCommerce strategies, but they can be your best bets. If you want to take your business to the next level, you can't afford to ignore the power of product video. Since customers cannot touch or feel the product, a demo video displaying the products proves to be an incredible medium to increase conversions on your website. Videos help the customers to understand your product better and provide them with as much visual information as possible about the products offered. An effective and instructional video can have huge recall value.
Product Description for Real
Scripting a good product description is an art that needs practice. Product descriptions are absolutely key; they should be descriptive, detailed and as inspirational as the product images. Remember, you are addressing real people. So avoid those cold product details and standalone impersonal sentences when describing the products. Apart from mentioning about the fabric, fit, size, style and other important details, you also need to do it in a manner that people can understand and relate to. So leave aside the manufacturer's product copy and develop a powerful product description that's compelling and sellable. They should be carefully written and are extremely descriptive.
Display Price Evaluation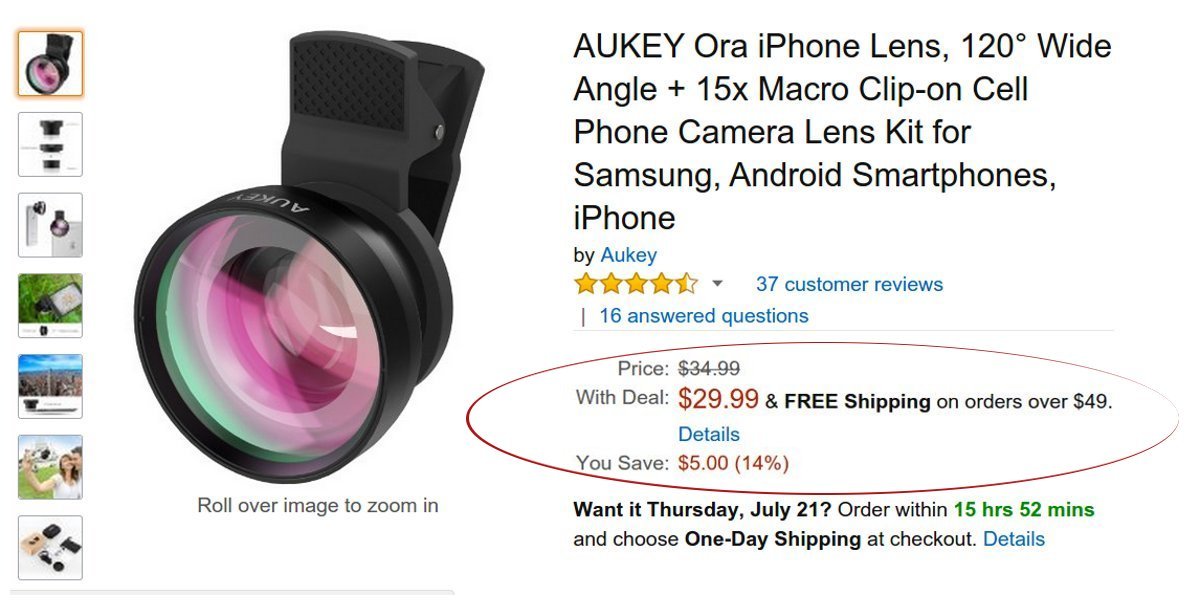 Don't shy away when displaying price comparison when offering discounts. Always mention the actual cost of the products along with the discounted rate and how much the consumer is saving from that particular deal. This will help the buyer to save time on checking out the actual price of that particular product from your rival websites. Further, make sure you display the price along with other information related to the buying decision as close to your CTA.
Customer Reviews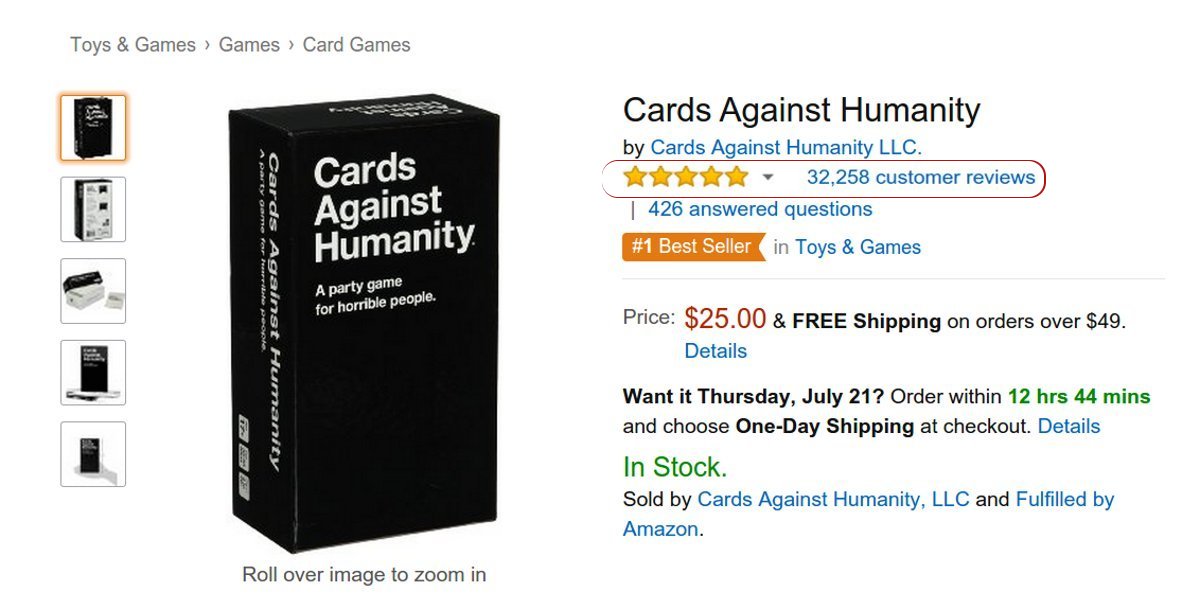 As per studies, around 61% of buyers prefer going through product reviews before deciding on a purchase, while 63% people buy from an eCommerce website that has customer reviews. Customer reviews are as much necessary as everything else on your product page. Since reviews are placed in the lower section, try and include scores or review stars and points along with product description. This will let the customer scroll down for the heartfelt comments.
Enable Live Chat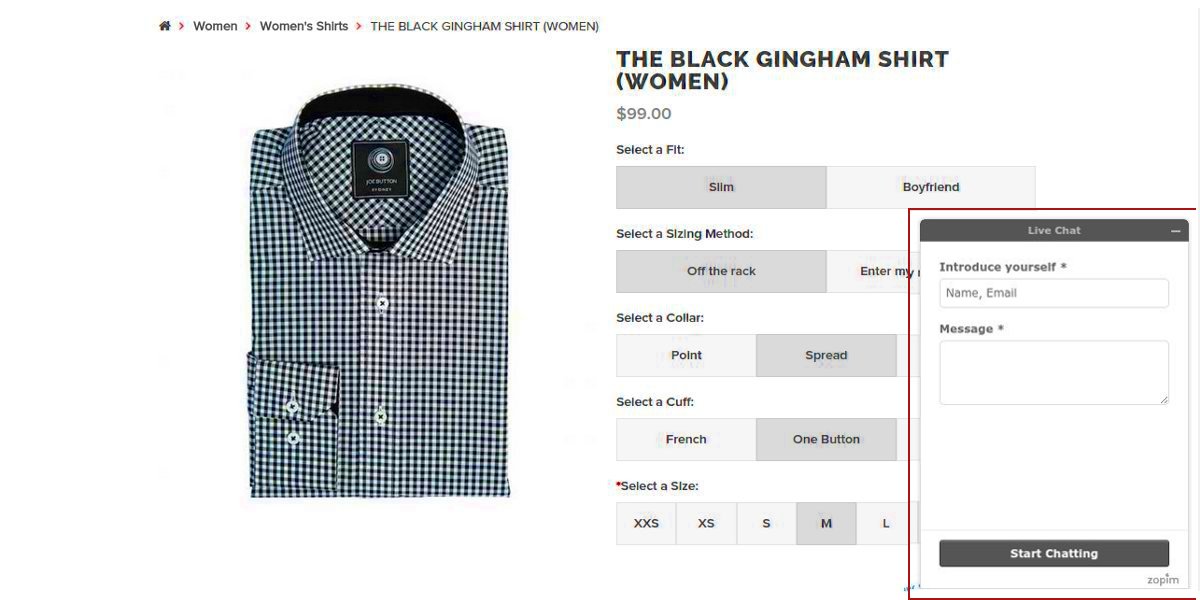 Live chat has the ability to provide the convenient answers to any doubts, problems or grievances of your customers. eCommerce developers are now opting for Live chat options on the product page. Live chat is user-friendly and has a personal touch. There's no harm in investing in a couple of polite support executives and enabling that live chat feature to enhance customer experience. Adding a live chat service to your e-commerce site can simplify the customer's decision-making process and even add a personal touch.
Putting it All Together
A product page can make or break your websites. In the end, it's up to you to create an excellent user experience that gives the visitor what they need to become a customer. By experimenting and testing with these tips you'll be able to identify the main conversion drivers on the product pages for your website. Hope these tips would increase your conversions along with customer satisfaction!
How useful was this post?
Click on a star to rate it!
Average rating
Vote count:
We are sorry that this post was not useful for you!
Let us improve this post!
Thanks for your feedback!