Planet Web Solutions Pvt. Ltd. is proudly a member of the NASSCOM (National Association of Software and Services Companies), a prestigious Trade Association of Indian Information Technology and Business Process Outsourcing Industry. NASSCOM represents Indian IT & Software Industry world over. The Association has successfully acknowledged our application and awarded us the membership after examining our efforts and contributions against their pre-defined standards.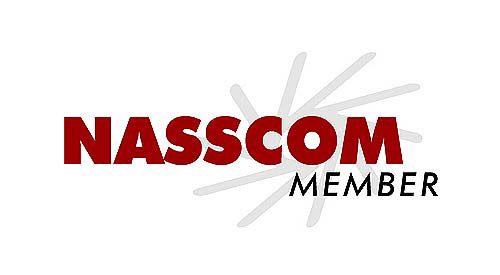 NASSCOM have their own set of criteria employed by them against which the Association identifies the suitability of Awarding the Membership to the Organizations. Some of the major standards as specified by the Association itself are dependent upon the factors like:
1- Sustainability of world class Service standards
2- Workforce Development
3- International Partnerships and Affiliations
4- Best Practices, Sharing and Collaboration
5- Policy Advocacy for Industry Growth
We have been awarded the Membership of the Association as we have long established ourselves as a dependable IT Company, that already operates by the standards set by NASSCOM.
To summarize what Planet Web Solutions specializes in, we offer complete Web Design, Development and Digital Marketing Solutions to the businesses that are looking to achieve the benefits of increasing popularity of Internet. Staying in sync with the Web development Trends which add value to Clients, We have successfully forayed into 'Mobile APP Development' in past few years and have been lauded by our Clients. We have delivered High Client Satisfaction level throughout, for which Our Client will happily vouch for. The same can validated by viewing our Customer Testimonials. One such platform is Elance where we have proved our specialization along with serving the clients from world over, primarily from USA, UK, Canada, France & Australia.
Planet Web Solutions Pvt.Ltd. aims to reach out & connect with other Businesses as well as Opportunities that comes along, being a part of NASSCOM fraternity.
How useful was this post?
Click on a star to rate it!
Average rating
Vote count:
We are sorry that this post was not useful for you!
Let us improve this post!
Thanks for your feedback!