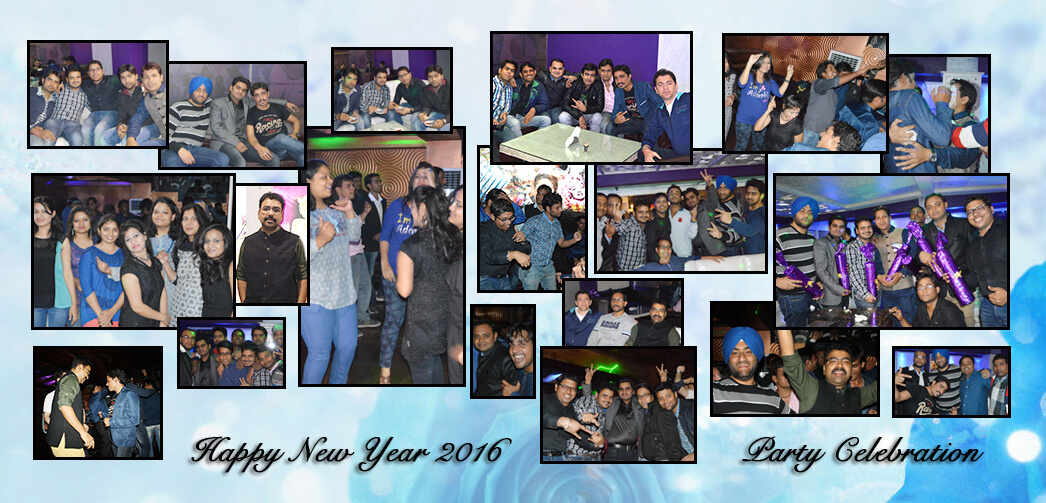 As the much anticipated New Year's celebrations were kicking off around the world to mark to the start of 2016, Planet Web Solution was busy preparing to usher in the New Year with much fun and frolic.
Great music, well lit ambiance, inviting dance floor and a white frosted cake… this was how the team Planet Web Solution decided to bid the year 2015 goodbye!
The guests turned up in their best fashionable outfits and grooved on the dance floor to feat-thumping music. As soon as clock struck 12, the place echoed with warm wishes for the New Year followed by an awe-inspiring firework display cascading off the buildings like red-coloured waterfall and lit up the sky.
"We always look forward to the New Year celebrations at PWS. Every year my company comes up with innovative ideas to celebrate the last day of the year. We are having a great time. What better way to welcome the New Year!" said Mr. Sunil, Head of the WordPress Team @PWS.
Everyone chatted and showered each other with New Year wishes and let their hair down until the wee hours of the morning. Mr. Satish Malhotra, CTO @PWS said, "It had been an amazing year and I wanted to celebrate its last day to the fullest. The music and food is awesome here and I am enjoying every bit of this celebration."
The dancing, sharing gifts and relishing deliciousfood continued throughout the night.The night went by with loads of fond memories of the year gone by and aspiring for a successful 2016. It was an ebullient New Year celebration at PWS!
Keep Scrolling down to check the pictures from the New Year Celebration!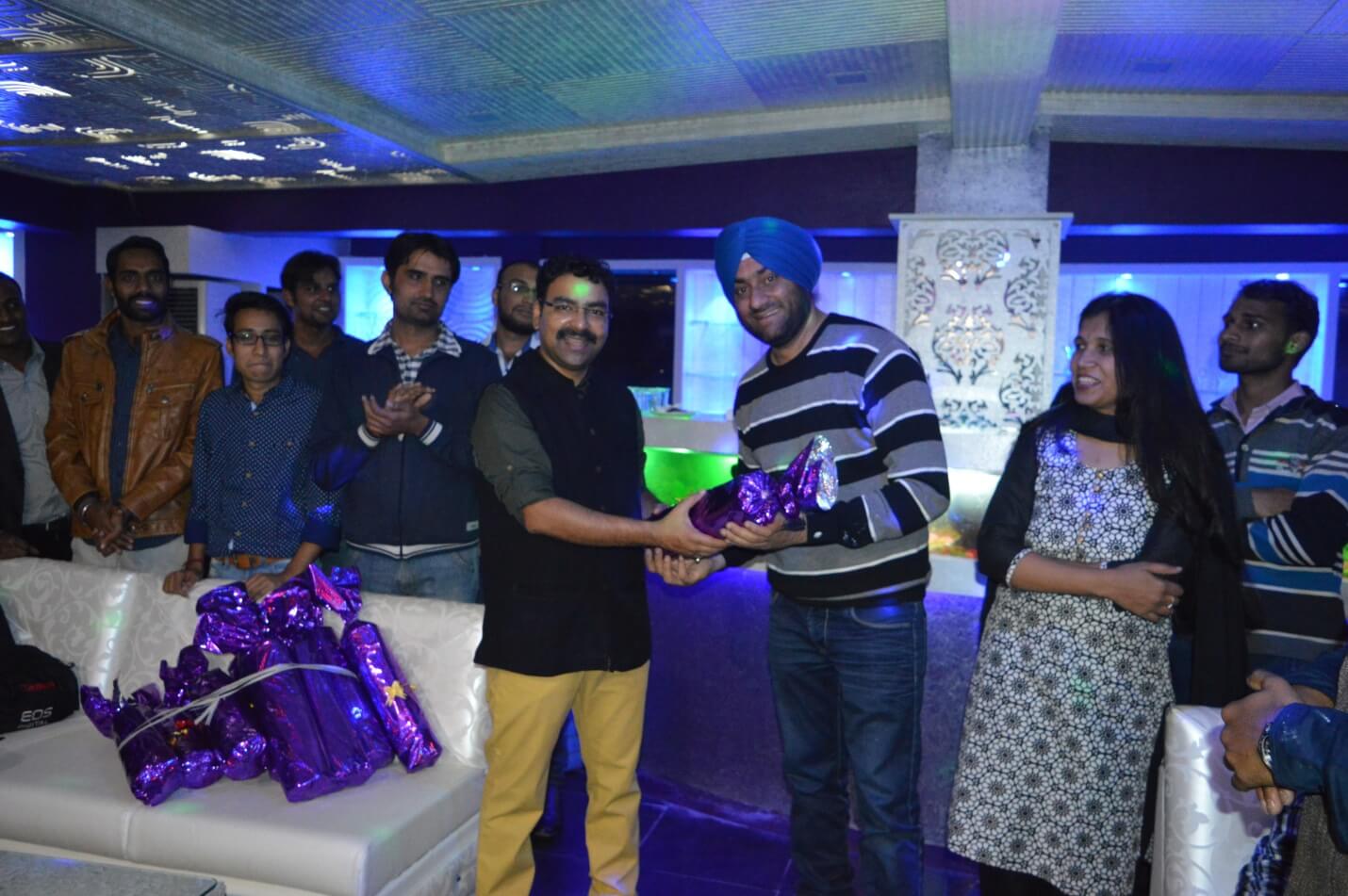 Mr. Nilesh Kothari (CEO), presenting gift to Mr. Rajendra Singh, Head of the Web Design Team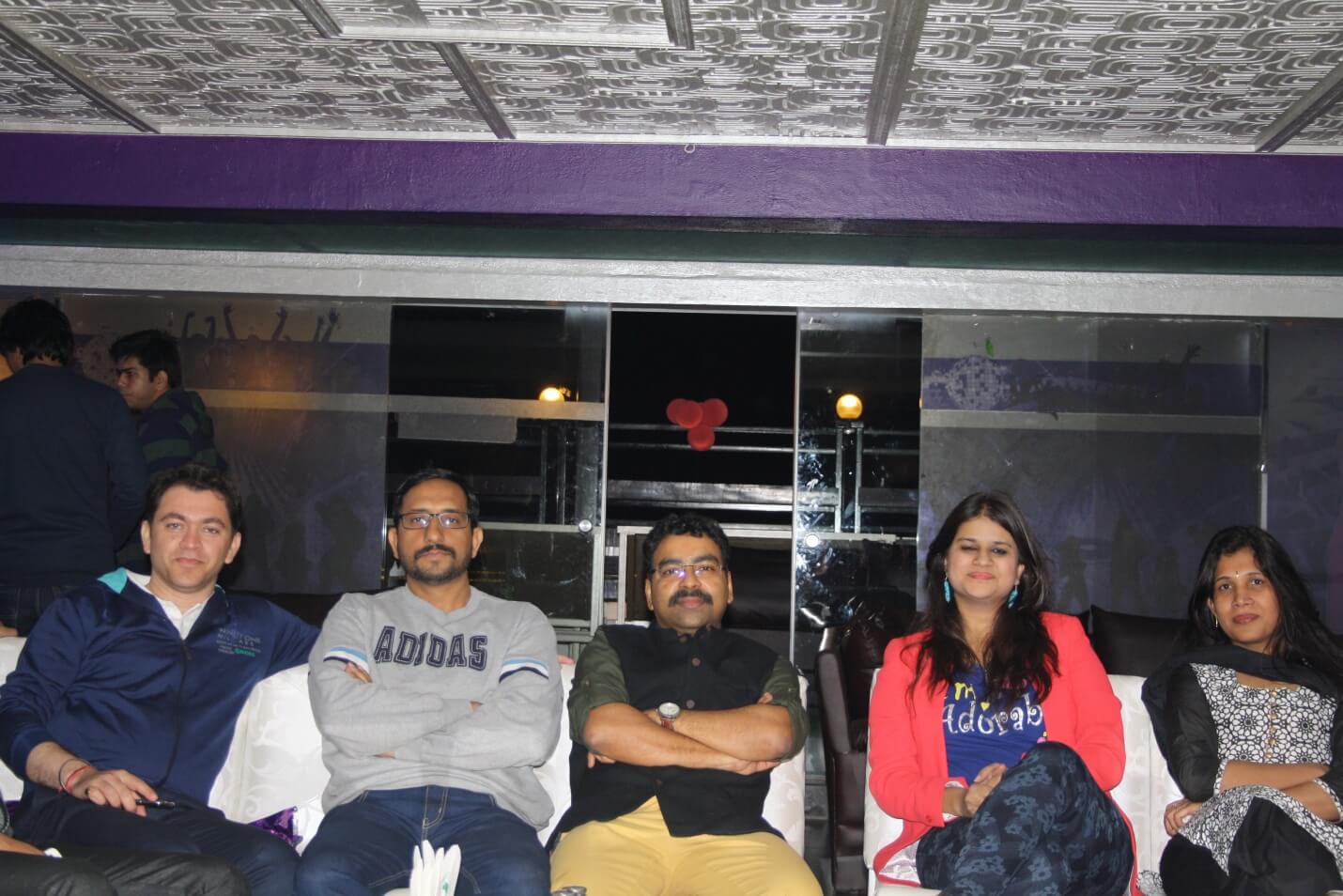 From left to right, Mr. Satish Malhotra (Chief Technical officer), Mr. Ripudaman Singh (Head of Business Strategy and Growth), Mr. Nilesh Kothari (CEO & MD), Ms. Shefali Sharma (Project Manager) and Ms. Anita Sanel (HR Manager)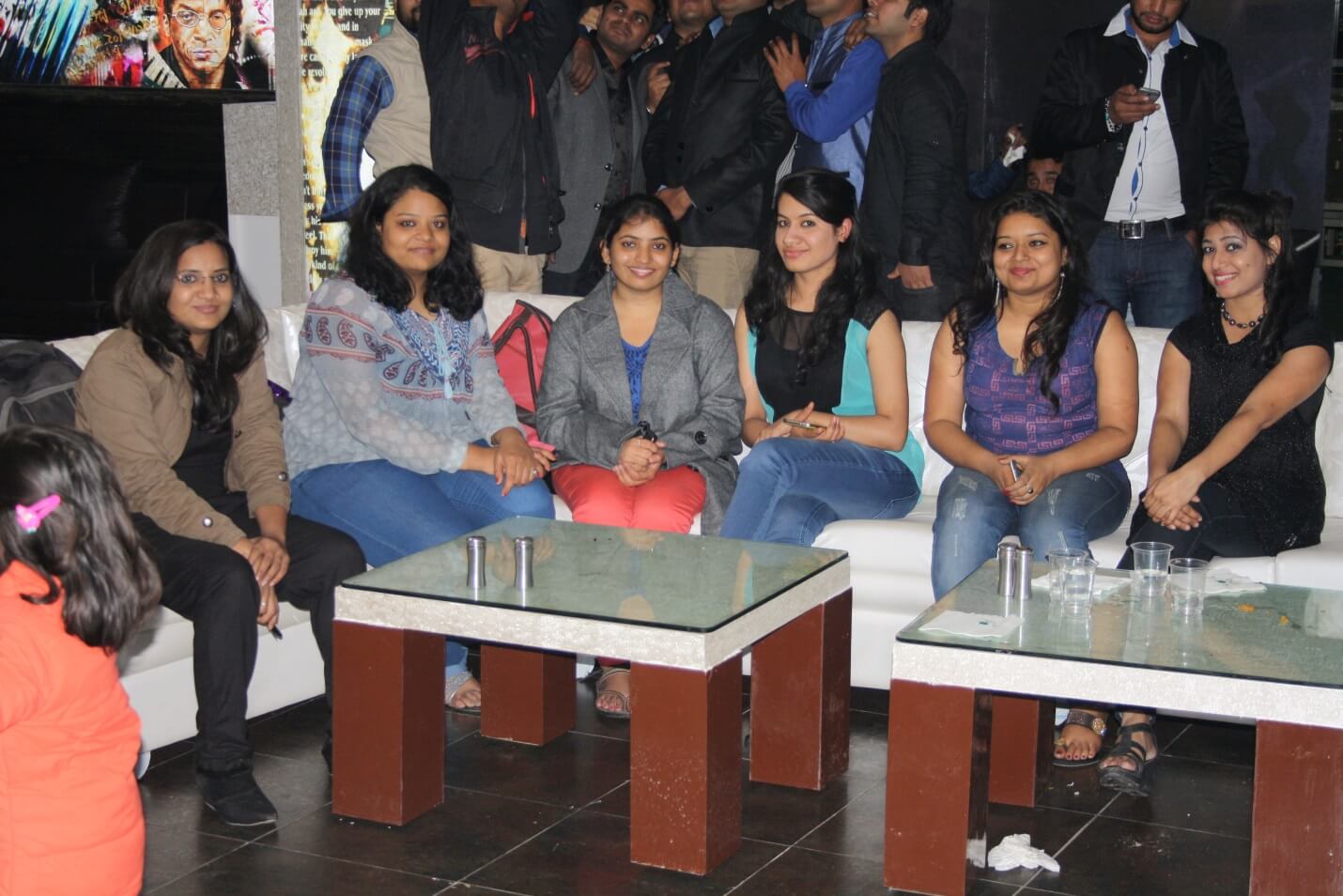 Woman Power at the Party!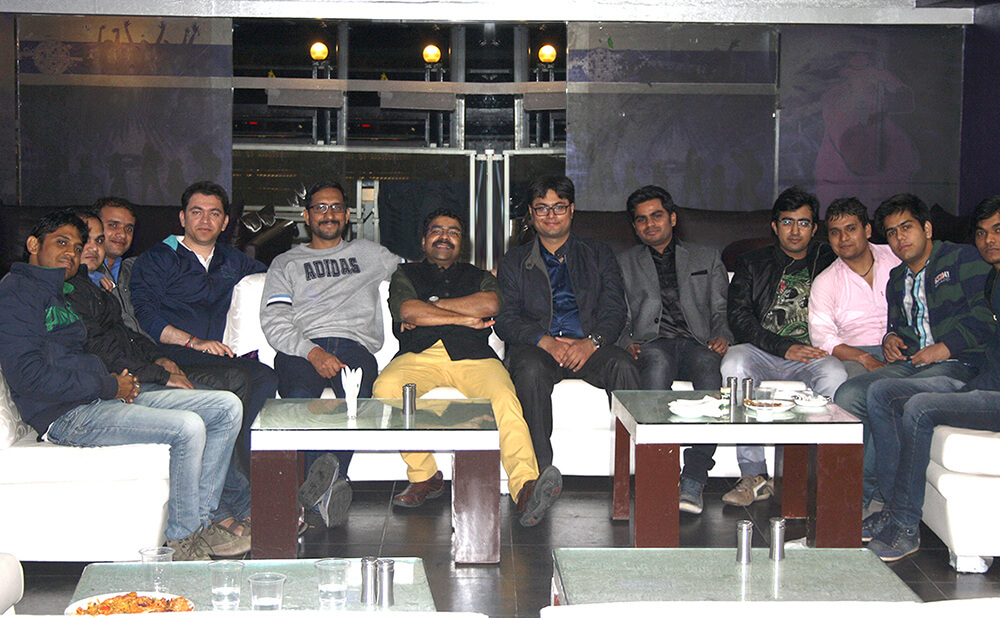 Mr.Satish, Mr. Ripu and Mr. Nilesh with the Mobile App Development and QA Team.
Wanna join our Fun Team. Reach out to us
How useful was this post?
Click on a star to rate it!
Average rating
Vote count:
We are sorry that this post was not useful for you!
Let us improve this post!
Thanks for your feedback!