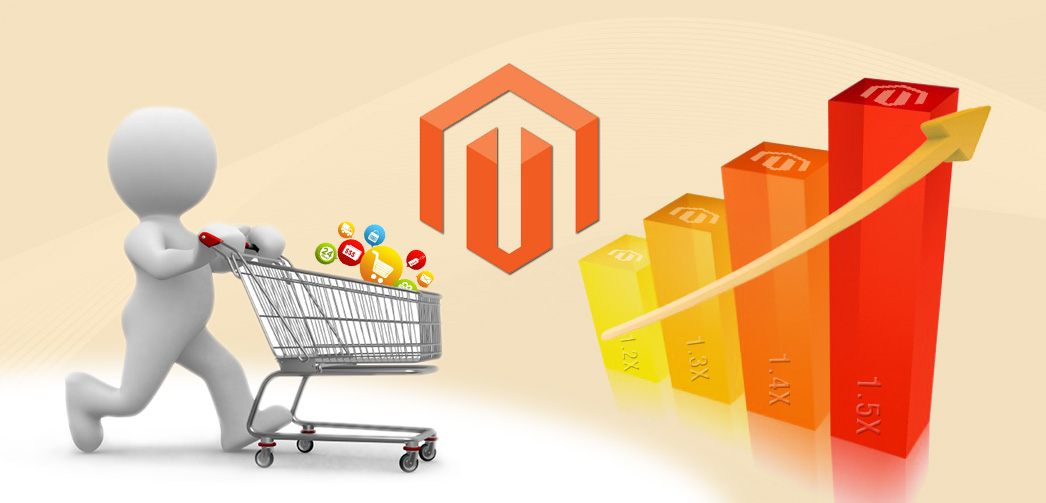 Wonder why some websites are so popular than yours, despite you offering same services? According to research, only 5% of people succeed in the sphere they work. If you want to be among the successful 5% of online business owners, this article is going to be your guide.
A. Boost Store, Boost Sales
The best way to improve your website traffic and revenue is to think like your customers do. They would not be interested in your fancy store settings and usability, or which version of Magento you're running. Instead, what they really look for is: useful and unfussy website, fast page and product download, wide product range, competitive price range and good timely services.
Your challenge would be to make your website so simple, enjoyable and congenial that the customers would want to keep coming to you. Now the question is how. The two secrets of an impressive website is to: to make your website work accurately at all times and provide customers with the best service they can get. Here are a few ways of how to make your Magento site thriving:
1. Direct Search With Redirects:
Searching has become a predominant thing for visitors when it comes to finding the exact product they need, online. But, however, for average searchers, instead of returning search results, visitors can be redirected to the appropriate category page for that product type. For some reason, not many websites do this. As long as consumers see relevant content as a result of their search, most of the times they don't even realize they are not looking at search results any more.
The good thing is Magento has a built in redirect functionality that can create redirect rewrites when necessary. This works well for content searches on ecommerce sites. It's simply a matter of reviewing the common high-level search terms and redirecting them to the appropriate product category. With Magento, you can even redirect common search queries for example: a sale to the Sale category.
However, if required, you can also opt for third-party solutions such as Google Custom Search. As per reports, going for third-party search increases revenue by 338.83% which is indeed a powerful way to connect with user search needs.
2. Make Your Website Globe-Ready
Global expansion is one of the top priorities for businesses. As per the estimation, over 45% of global shoppers purchase goods from overseas stores. That's where the juice is!
Many eCommerce business today have availed personalize languages to connect to their respective local market, but they fail to explore the international market. To be successful, an eCommerce business needs to look beyond the usual.
Magento comes with a brilliant functionality that allows the formation of numerous regional storefronts around a centralized backend. It's one of the best features of the platform for growing businesses.
Providing different language options will help you built confidence in your potential customers around the globe. Giving details about your products and services as well as global testimonials on an international level will help you deliver products to different countries across the world.
3. Reduce Checkout Steps
How many steps do your customers need to take before his purchase order gets confirmed? Does your eCommerce cart assimilate with your website to finish the transaction? There are the questions you need to check once your eCommerce site goes live.
One of the main factors to increase sales is to develop easy and hassle-free checkout experience for customers. Reduced purchasing steps will make the purchasing experience easier for customers because no amount of marketing can replace a checkout experience that makes it difficult and frustrating for customers.
If you are using Magento for your eCommerce site, you don't need to piece together different extensions to achieve a decent checkout experience. Magento comes with an ideal checkout cart system.
B. Take Charge of Magento Errors
Many a times, customers are faced with Magento errors while browsing or shopping at your eCommerce website. Potential buyers may be unable to add products to cart or place an order if the checkout is not working properly or your site may be unavailable for some reason. What is worse, you may lose out on your sales prospects. Magento errors, if not addressed quickly, will make your potential customers leave your site and never come back again.
If you don't want your rivals to take the advantage of your misery, secure your Magento from all kinds of errors. There are several ways to provide the level of service that will be second to none. The best way to deal with your store errors is to conduct automated Magento store testing by using Shopping Cart Diagnostics, an innovative service that troubleshoot your online store for all kinds of errors. This incredibly fast and absolutely effortless web services will track any problems in your website such as configuration, Magento availability, performance, SEO and so on.
C. Make Your Website SEO Friendly
Being a Magento eCommerce owner, you must be aware that Magento is one of the most search engine friendly eCommerce platforms available today. For any business Search Engine Optimization (SEO) is a crucial part to success. In fact, Magento is designed to be search engine friendly by default. This is why you don't need to do much in order to improve the on-page SEO of a Magento website.
SEO will help to make your eCommerce store interactive, gain wider visibility and new customers to contribute in the sales ratio. Thanks to Magento's user-friendly interface and great customization options, it's easy to optimize your website for Google and other search engines.
You can even boost your Magento store appearance with SEO enhancement. Due to its countless features, Magento store can be provide excellent functionalities. There are various features that can help optimize your search engines on your Magento site — steps like optimizing your website page titles, generate the XML sitemap, adding rich keywords to optimize Meta descriptions, avoiding identical content in your Magento store and optimize other URLs.
The main thing to do is to enable the URL rewriting, make sure your site is readable and has relevance, make sure the words you use match what customers are searching for and ultimately, it's about the number of sites that link to you that will gain your eCommerce website its popularity and improve rankings.
In the End
When working with Magento, one of the most complex, flexible and prosperous eCommerce platforms, knowledge is power. These steps will help you get the most out of your eCommerce store and increase revenue. With this platform, you can do numerous things to ease out the troubles between your customers and your products.
So, are you ready to get started?
How useful was this post?
Click on a star to rate it!
Average rating
Vote count:
We are sorry that this post was not useful for you!
Let us improve this post!
Thanks for your feedback!