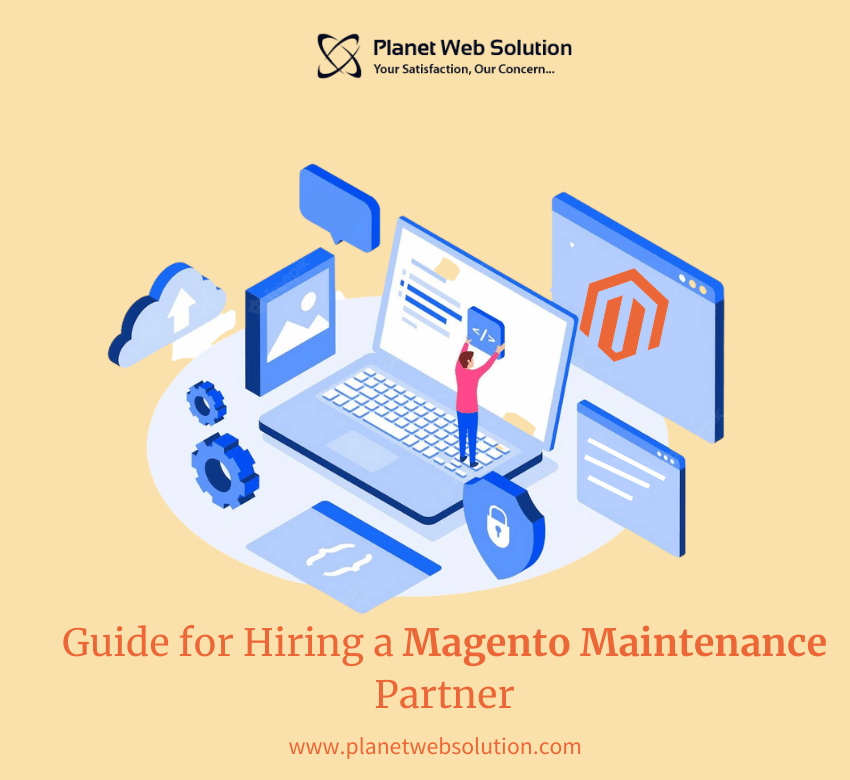 Magento is one of the most popular CMS platforms for business in 2022. Whether you have an E-commerce website or a business website Magneto is a great CMS platform. However, like any other CMS platform, Magneto requires timely maintenance and Updating to function at its best. You need constant support to ensure that your website remains optimized and bug-free. That's why it is essential to have a reliable Magento maintenance partner by your side.
Here's how to find the right Magento maintenance partner for your business.
What Is Included in Magento Maintenance?
Magneto maintenance is an umbrella term used to include various activities essential to ensure the smooth running of your website. It includes site optimization, adding security patches integrating new themes, Plug-ins, and more. It also provides website audits to ensure that the website is SEO optimized and installs all the updates.
Why Do You Need a Magento Maintenance Partner?
There are several benefits of hiring a. Magento maintenance partner. The most prominent ones include:
Regular Updates:
One of the benefits of having a Magento maintenance partner is that your website will get regular updates and will be optimized to meet the search engine standards.
Better User Experience:
Your Maintenance partner will ensure that there are bugs and other troubles that ruin the user experience for your customers. They will also install required plugins and extensions to meet the market needs.
Enhanced Security:
Your maintenance partner will not only fix the bugs and add security patches but will also ensure that your website remains protected against malwares and spyware.
What Should You Look for when Hiring a Magneto Maintenance Partner?
Here are a few things you should look for when hiring your Magento maintenance partner.
A Team of Certified Professionals:
The company you are hiring for your Magento maintenance services should have a team of accredited developers who know what they are doing. Certifications ensure that you are not dealing with fraudsters.
Experience:
Having a team of certified professionals isn't enough to ensure quality services. You need to check how long they have been doing this. Experience confirms that they know the ins and outs of the Magento platform and how things work on a website. Ask them about the websites they manage before you hire them. Don't forget to check those websites yourself to measure their quality.
Services:
Before you hire Magento maintenance services, you need to ask them about their services. Check what all is included in it. Are they available 24X7, or do they follow a specific time frame? However good are their customer services. Check all these things before you hire them.
Price:
Price plays a vital role in any services you hire, as you are on a budget. Get quotes from various companies and compare them before making a final choice. Don't fall for the cheapest ones as they may lack in quality. Avoid choosing freelancers if you want long-term and reliable services.
Non-Disclosure Agreement:
Don't give away your website details before signing an NDA. NDA ensures that they cannot disclose any specifics of your website to any other clients or customers. It protects your data and also prevents the partners from lawsuits.
About us
Planet Web Solutions should be your one-stop destination if you are looking for a top-notch Magento Development Company in India. We have a team of expert developers who can care for all your Magento eCommerce web development and maintenance requirements. Our Magento support and maintenance services in India are among the best in class in India as we have a team of well-trained and certified professionals who know their job well.
We are sorry that this post was not useful for you!
Let us improve this post!
Tell us how we can improve this post?