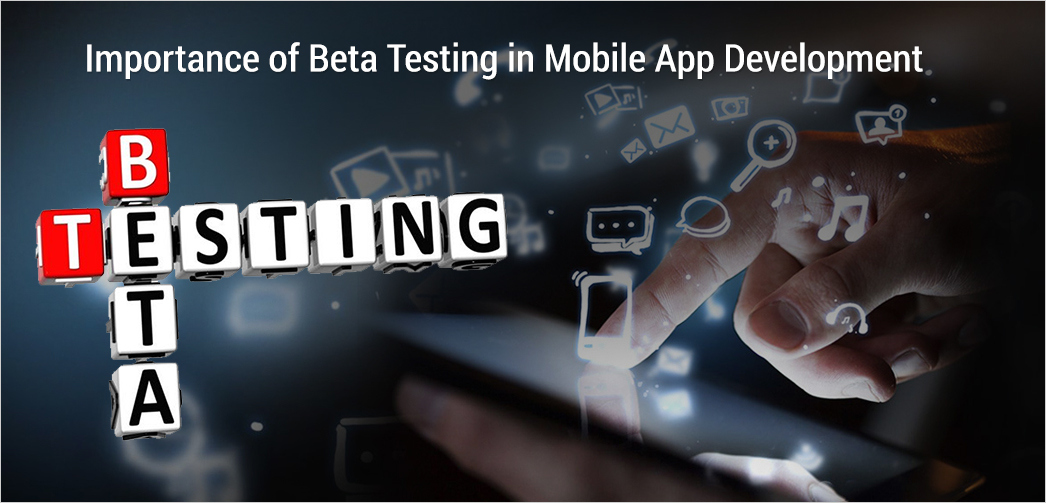 The mobile app sector is quickly becoming a fiercely competitive world of money-making businesses. With the surge in the usage of mobile apps, online stores like Google Play are cashing in on the rush by offering millions of apps on mobile devices. This ever-growing miscellany of mobile devices in the market has made the use of mobile testing on apps even more significant for positive user experience. It has become crucial to consider every aspect of your Mobile app development process — right from design, usability to performance to stability – to be accurate.
Whether you have an iOS or Android mobile, app testing is one of the most vital steps to ensure sure success of any app but people either overlook or bypass this step. Every mobile app needs to have two basic functionalities – it should run flawlessly and should be able to solve the requirement of the user. For this, one of the main factors involved in testing a mobile app is Beta testing.
Beta testing, the second phase of software testing through verification and validation which usually comes second in line after alpha testing, is one of the most integral stages in developing amazing and error-free mobile apps. It is the first outlook to help your mobile app get real feedbacks from your target customers. Beta testing is a complex process that needs to be properly executed in order to provide diverse information that involves usability, functionality, compatibility and reliability with a viewpoint of the real user.
Choose the right platform
Many times, you will find products failing to make a mark after launch despite having tested the app in an in-house lab. To get the most out of your app or product, it is important to choose the right platform for testing. Because before your app is placed on app stores, it needs to be as flawless as possible.
However, considering that consumers engage with mobile applications differently than websites, testing an app and getting feedback from users is never easy in mobile application development lifespan. With Beta testing, a developer is confident of the app performance, since it helps in getting the accurate app usage pattern, feedback and usability of customers.
But before the actual release of an app, it's important to make sure it has least amount of flaws. To ensure this, developers hire beta testers to examine the integrated products in many possible ways to identify the potential bugs in it. This exercise helps in ensuring that the app is ready to be put to the market.
Benefits of Beta Testing
This testing tool comes with many advantages. Apart from addressing the objectives of a product and helping developers to improvise on their apps, Beta testing helps to bring about the quality of the app and evaluating the overall user experience.
The benefit of beta testing is that it ensures that overall functionality of the app meets user requirements since Beta testing validates each and every aspect of the app, based on which the developer can improvise the app for better acceptance from the target user.
• Trims Down Risks – Beta testing reduces the risk of launching a failed product as the prior testing of the app helps in addressing different objectives like quality and functionality so that it can be enhanced further. With Beta testing, it becomes easier to get the actual usage pattern of the app through which, the developer can re-design an app for better usability
• Value Addition – The vitality of beta testing can be ascertained from the fact that it adds value to a product refinement and improves the feasibility of ideas, understands the effect of issues and contributes in getting to major decisions related to a product before it is released to the end user. In short, higher the quality of an app, the more possibility that users would want to use it.
• Drone Creator – Generating buzz is an important aspect of any product before its launch. It helps to build curiosity about the product and convert it into sales. When it comes to mobile apps, beta testing can easily create buzz for your app. Since the app is given to testers, there is always a possibility of the word of mouth advertisement of your app.
• Suggestions & Feedback – A developer may make an app with great features, but his target users may not find it useful enough, or perhaps a developer might overlook a factor or navigation that wasn't apparent while developing the app. All this can be curtailed, thanks to beta testing process. One of the many benefits of beta testing is that a mobile app developer can make necessary changes in the app with the help of feedbacks and suggestions from the testers. Beta testers leave feedback on the app and sometimes even share their own suggestions to make the app look and work better. Such advice can always be useful for a developer who may otherwise, had to scratch his head in search of ways to improve the app.
The Bottom Line
In the end, the goal of any mobile app developer is to create a quality app that serves respective purposes, which can only be assured with proper testing. The key to any successful app available in app stores is the testing phases. Beta Testing of an app is important to bring out the quality and functionality of any app that exceeds user expectations. After all, the app will carry your company name on it and if users find fault in your app, your brand will have to suffer. Therefore, always get the app tested before handing it over to the end-users.
Are you looking for Mobile App Developers? First, check out what we have created and then choose yourself. Have a look at our Mobile App Portfolio and Contact us to discuss your requirements!
How useful was this post?
Click on a star to rate it!
Average rating
Vote count:
We are sorry that this post was not useful for you!
Let us improve this post!
Thanks for your feedback!