WordPress is one of the most favored platforms by, both developers and webmasters when it comes to create a CMS website. Apart from being a user-friendly platform, it also supports external plugins which makes a compatible environment for creating custom websites.
We have created a list of 10 must have SEO plugins which enables administrator to make a WordPress website SEO friendly.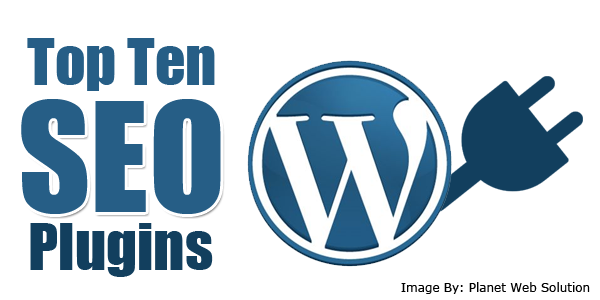 Must have plugin to SEOPTIMIZE the whole website, some major features are:
Add custom post title and meta tags
Insert canonical link elements e.g. rel="next" and rel="prev"
Generate XML Sitemaps
RSS Optimization
Insert breadcrumbs
.htaccess and robots.txt file editor
Easy to configure XML sitemap plugin with following features:
Sitemap Index files support
Splitting post-based sitemaps
Multi-site Support
Custom sitemaps using modules
With this plugin, Google Analytics installation is a piece of cake. It supports both traditional as well as universal analytics tracking and provides various features to disable tracking for logged in users. It even supports a custom analytics dashboard within WordPress Admin.
A must have plugin if you are using infographics, visual assets on your blog. It allows you to create a custom embed code for the visual elements present on your website.
Enables all kind of authorship integration on your website with following major features:
Allows Google authorship verification
Easily add rel=author, rel=me and rel=publisher tags
Allows you to add a title, short or extended bio and sub-headings to your author ddgdgdgpages
Great plugin to manage 301/302 redirects, with its easy to use interface, chances to face redirect troubles are very minimal.
This plugin enables social tag integration on the website for example:
Google Rich Snippets (Microdata) Integration
Facebook Open Graph
Twitter Meta Tags
Supports Rich Snippets (Microdata) for Reviews, Products, Business, People, Recipes, Software, Videos, Events.
Works with any SEO Plugin, such as WordPress SEO by Yoast, All in One SEO and any other SEO plugin.
This plugin enable users to share content from your website on various social websites.  You can add social sharing icons in blog posts, left panel etc.
SEO Friendly Images allows you to add alt and title attributes to your images which improves their ranks in image search engine for relevant searches.
This plugin stores the html cache of your WordPress blog to reduce the server load and serve the content faster. This improved page speed score which is a major ranking factor.
We are sorry that this post was not useful for you!
Let us improve this post!
Tell us how we can improve this post?