Twilio Integration
Easy to use, powerful, & endlessly scalable

Twilio Whatsapp Integration
We can integrate Twilio API for WhatsApp to your web app, allowing you to communicate securely with your global users in their favored messaging app across any device, mobile OS, and carrier. You can also send notifications, alerts, answer customer queries with end-to-end encryption.

Twilio Wordpress Integration
We can integrate Twilio to your Wordpress website in just a couple of minutes. With Twilio Wordpress integration, you can send an SMS to a new User visiting your Wordpress website or when a user is adding a new post or comment on your Wordpress site, and many more. You can also call on a phone using TwiML.

Twilio CRM Integration
ith Twilio CRM integration, businesses can handle calling customers from within their CRM dashboard. You can make phone calls to customers directly from the CRM dashboard with just one click using Twilio. Also, you'll be able to schedule multiple calls, access call conferencing & transferring, send SMS to your contact, check detailed call history and many more.

Magento Twilio Integration
We can implement the Twilio API into your Magento store for real-time SMS order notifications and many other important tasks, quickly and affordably. The Twilio PHP Helper Library makes it relatively simple & easy to integrate real-time notifications into your Magento store. We can also implement the Twilio SMS functionality to your Magento store.

Twilio API Integration
We can implement Twilio's Rest API, messaging API, voice API, Autopilot, programmable chat, programmable video, programmable voice SDK, Twilio Client (WebRTC), Twilio's task router, voice insights, Authy API reference, programmable fax, phone no. APIs and, many more to your website and mobile applications.

Twilio SMS Integration
We can implement Twilio SMS integration to the multiple storefronts, to help you to send and receive text messages globally with the API that over a million developers depend on. Twilio offers smart content handling with intelligent SMS bots, MMS rich-media support, smart encoding to ensure your message reaches its destination, also handles ever-changing telecom logic and carrier-specific rules.
Why Hire Our Twilio Developers?
We can create cost-effective cutting-edge communication software.
Customized messaging, voice and video solutions for web apps.
We can strengthen your marketing efforts using Twilio.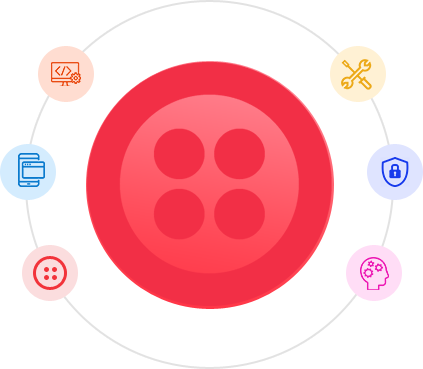 Our Twilio Developers
Our Twilio API/ Integration Developer can talk technical as well as non-technical.
Data Confidentiality & Security.
Skilled and Committed Twilio team.
Our Twilio Solutions
We build powerful communications to deliver seamless customer contact

Twilio Chat API
We can add a chat feature to your web app with Twilio Programmable Chat. Also, we can embed the chat feature in your app with Client SDKs for Android, iOS, and JavaScript.

Twilio SMS API
With Twilio SMS API, we can connect robust messaging capabilities to your applications. Adopting this REST API, you can send and receive SMS messages, track Sent Messages delivery, retrieve message history and more.

Twilio Call API
Using Twilio Call API, you can make outbound calls to phone numbers and SIP addresses. Control calls programmatically, tell Twilio what to do on the call, monitor outbound call events, and more.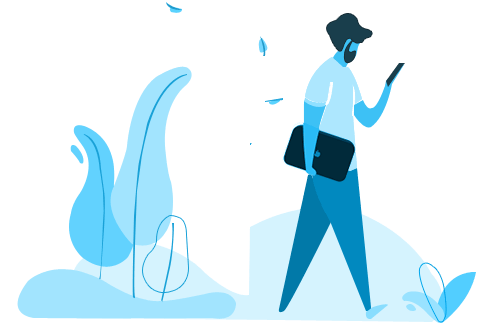 Ulrich Linnebank

We have developed a SaaS service based on Wordpress with PlanetWeb. They are highly skilled, put their heart and soul behind the product and fixed all issues and also some change requests for free - no discussions.

Joseph Hoenigmann

Planet Web Solutions has created a custom wordpress website for my company and I could not be more satisfied with their work. Great communication and execution on what I wanted done on the site.

Burnie Blazer

"The planet was an exceptional company to work with and we will surely use them again. They were very patient with us as this was our first website design job as partners, and in an industry that is up and coming.

Edmond Hong

Another Magento project done with this awesome company. Project was done satisfactory. Absolutely satisfied. Definitely will hire them again for projects! Well done. You will not go wrong with this company."

Sean McCaffery

"Wow! They do it again! This is my second project and Blog that the company has developed and designed. They did a great job and the project was exactly on schedule.Also, the quality of work was above expectation. "
our blog
Setting foot into the wide-ranging sphere of eCommerce is a substantial challenge. Today, this vibrant…

read more

Magento is an open-source platform full of features. It gives businesses everything they need to…

read more