Why you should go for
PWA Development?

PWAs Are Affordable
The cost of developing a PWA website is 25 % of the cost that occurred in building a native app. We can create a PWA website for your business which will run across major browsers like Chrome, Firefox, and Safari.

Offline Access
The users can easily access your PWA website in 2G as well, even without an internet connection. PWA's can save the browsing data in the cache memory and use it in offline mode. This will help in better user engagement and good conversions.

Search Engine Friendly
The SEO techniques applied to your PWA website will help in improving your website's visibility, and web page ranking. This will increase the organic traffic of your website and lead to good conversions.

No Conventional Installation Process
The users do not need to go to the Google Play store or iOS Store to access your Progressive Web App. The user can easily create the website's icon on the mobile's home page screen, without going through the hassle of downloading and installation.

Native Feel / App- like feel
Your PWA website will offer app-style navigation and experience to the users, runs smoothly both as the web page and mobile app. PWA's are highly user responsive, suitable for desktop, mobile, and tablet as well.

Push Notification
PWA Apps can send short customize messages to its users to notify them about the events, updated product features, and other information in the form of notifications. These push notifications help in increasing user engagement.
Services offered by

Progressive Web App Development
Desktop Progressive Web Apps
The responsive design technique, remarkable speed, and performance, wider accessibility across multiple platforms and browsers allow Progressive web apps to work on desktop as well.
Migration to PWA
Migrating to PWA from the existing website is a cost-effective way to offer functions and features of PWA mobile apps like offline storage, high speed, enhanced SEO ranking to the website.
Responsive Progressive Web App Design
The responsive progressive web app design allows the users to see the content of the PWA website as per their mobile's screen space and resolution.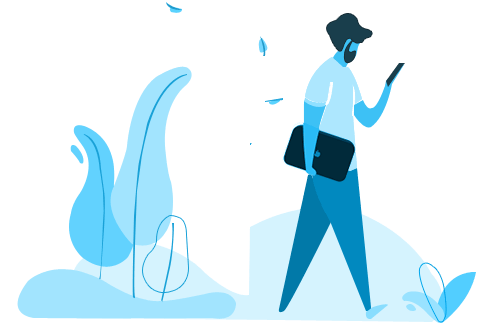 Ulrich Linnebank

We have developed a SaaS service based on Wordpress with PlanetWeb. They are highly skilled, put their heart and soul behind the product and fixed all issues and also some change requests for free - no discussions.

Joseph Hoenigmann

Planet Web Solutions has created a custom wordpress website for my company and I could not be more satisfied with their work. Great communication and execution on what I wanted done on the site.

Burnie Blazer

"The planet was an exceptional company to work with and we will surely use them again. They were very patient with us as this was our first website design job as partners, and in an industry that is up and coming.

Edmond Hong

Another Magento project done with this awesome company. Project was done satisfactory. Absolutely satisfied. Definitely will hire them again for projects! Well done. You will not go wrong with this company."

Sean McCaffery

"Wow! They do it again! This is my second project and Blog that the company has developed and designed. They did a great job and the project was exactly on schedule.Also, the quality of work was above expectation. "
our blog
The Laravel framework and Laravel ecosystem are one of the most popular PHP frameworks in…

read more

Which one is good to make a profitable business in 2022? Starting an ecommerce marketplace…

read more