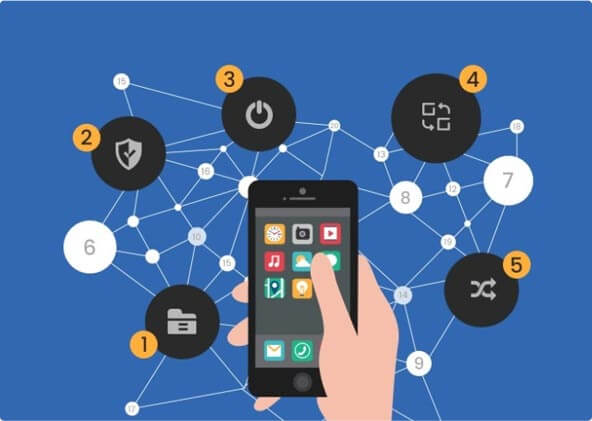 Our Expertise in Blockchain Application Development
Custom Blockchain Application Development: By adopting the highly revolutionary Blockchain technology in our application development process, we are able to help businesses offer highly robust and customized services to the end users. Our professional team of Blockchain application developers takes care of the overall development stack from the frontend development to employing the advanced UI designing and nodes implementation.
Blockchain Framework Development: We are expert in designing & developing highly robust e-commerce applications along with privacy frameworks on any underlying Blockchain platform. We always keep improving our workflow functionality and development efficiency to offer highly customized Blockchain application development services. Our team of Blockchain experts has experience in dealing with multiple Blockchain platforms like BigChainDB, Hyperledger, IPFS, and Ethereum.
Blockchain Application Development

Private Blockchain Development
We build private blockchain applications suitable for any industry .These applications requires offer/invitation validated by the network initiator.

Supply Chain Development
Our effective supply chain chain solutions can improve transparency and traceability and reduce administrative costs. This helps you to create more secured peer to peer network.

Blockchain Consulting
Our expert blockchain development team can help you with employment of blockchain technology to optimize the potential outcomes.

Cryptocurrency Development
With the help of blockchain technology our cryptocurrency developers can create and develop cryptocurrencies like bitcoin & litecoin which enables you and your users to trade them.

Cryptocurrency Wallet Development
With our cryptocurrency wallet development services you can easily send, receive and manage cryptocurrencies and make this process much easier.

QA & Testing services
Testing blockchain application is never easy but our expert QA & testing team can check and analyse any blockchain applications.