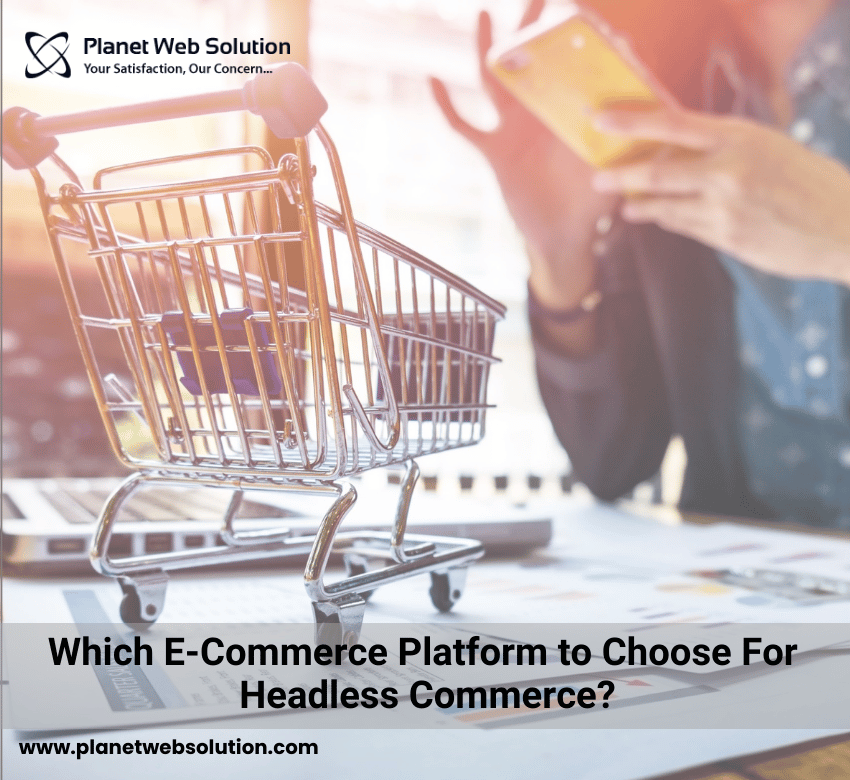 The E-Commerce industry is on a roll in 2022, with annual revenue of $933.30 billion. The number of businesses venturing into e-commerce is rising steadily, and why not? It is the future, after all. With the increase in new trends and technologies, the industry is evolving. One of these trends is the increasing use of headless commerce. If you consider headless commerce for your e-commerce business, you need to know the best platforms.
Read on to know the best e-commerce platforms for your headless commerce business.
What Is Headless Commerce?
Headless commerce is when the front end of your e-commerce website is separated from its backend. Doing so removes the dependence of the front end of the website on the back end, which means developers can make changes to the website without disrupting the customer experience.
Best Ecommerce Platforms for Headless Commerce
Various platforms support headless commerce in the industry today. We have handpicked the best ones for you. They are:
Adobe Commerce Cloud
The number one on our list is Adobe Commerce, as it has an array of innovative tools that supports headless architecture. Some of the most prominent tools include:
Using PWAs for your website in Adobe Commerce, you can create an app-like experience with web development technologies. PWA enables you to develop the frontend in ReactJS through which you can connect Magento along with intensive use.
Adobe Commerce comes with GraphQL APIs that make headless commerce seamless. You can develop your front end on various technologies like ReactJS, VueJS, and AngularJS. Then, connect it to the Magento backend with GraphQL APIs.
Server Optimization and Maintenance
Another benefit of using Adobe Commerce is that the Magneto team will manage your server maintenance or hosting, so you don't have to worry about it.
Salesforce Commerce Cloud
Salesforce Commerce Cloud should be your go-to option for flexible and agile headless commerce. It comes with innovative tools that highlight efficient tools for growth. Salesforce Commerce Cloud also has several APIs that make the process smoother and more reliable. The PWA Kit and Managed Runtime is another addition to the platform that makes it an excellent choice for headless commerce.
Commerce Tools
Commerce Tools is another platform with a top-notch API suite that enables you to create unique customer experiences on your headless commerce site. On top of Headless commerce, you also get Catalog management, Unified Cart, Order Management, Developer Tooling, and much more from this innovative E-commerce platform.
Shopify Plus
Another leading E-commerce platform that supports headless commerce is Shopify Plus. Shopify has a simplistic approach compared to Magento and WooCommerce. However, with the headless commerce of Shopify Plus, you can notch it up. Although connecting services like Nosto and Klevu to the front end is time-consuming, the benefits outweigh the effort.
Shopware 6
Lately, Shopware 6 has been making its way to becoming one of the most popular headless commerce platforms after making its name in the E-commerce platform section. The flexible API approach and ease of use make it a popular option in several European countries.
BigCommerce
BigCommerce is a customer-oriented E-commerce platform supporting headless commerce. The front end is rendered by WordPress, while the backend is taken care of by BigCommerce. This distinction makes it easy to customize each step efficiently without disrupting your website. The benefits of using BigCommerce are endless.
About us
Planet Web Solutions should be your one-stop destination if you are looking for a top-notch Magento Development Company in India. We have a team of expert developers who can care for all your Magento eCommerce web development and headless commerce development requirements. Our Magento maintenance and support services in India are among the best in class in India.
We are sorry that this post was not useful for you!
Let us improve this post!
Tell us how we can improve this post?